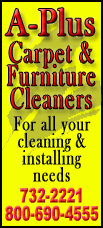 "We wish her the best in her future endeavors," said Shine, Fox's executive vice president for programming.
A person familiar with discussions between Fox and Palin described the parting as amicable, saying that Fox and Palin had discussed renewing her contract but she decided to do other things. The person spoke on condition of anonymity because they were not authorized to speak on the record.
Palin's lawyer in Alaska, John Tiemessen, had no immediate comment on her exit. Palin's last appearance on Fox News was Dec. 19 on Greta Van Susteren's show.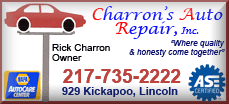 Palin signed to deliver commentary on Fox in January 2010, reportedly for $1 million a year. It was a coup for both sides at the time; the former Alaska governor was a little more than a year removed from her attention-getting run for the vice presidency and was considered one of the leading contenders for the 2012 presidential nomination. At Fox, she had a platform on the most popular network for conservative viewers. Fox installed equipment in Palin's Wasilla, Alaska, home to make her regular appearances easier.
But there were some indications of tension between her and Fox News Chairman Roger Ailes, who was quoted in a 2011 story by The Associated Press saying, "I hired Sarah Palin because she was hot and got ratings."