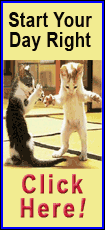 Irons is among the prominent hosts of "Shakespeare Uncovered," an inventive series tracing the origins of eight of the writer's plays through a combination of history, new analysis, selected scenes -- and, for Irons, a gallop on horseback across a fabled battlefield.
The series begins 9 p.m.-11 p.m. EST Friday (check local listings) on PBS, which happens to be the home of the hit period soap opera, "Downton Abbey."
"Shakespeare Uncovered," along with PBS' planned fall airing of new films of four of Shakespeare's plays, "open up to this huge American audience this gold dust," Irons told reporters recently, and demonstrates that TV "doesn't end with 'Downton Abbey.'"
After then mischievously comparing Shakespeare to an Aston Martin and "Downton" to a Ford Fiesta, Irons admitted he hadn't seen the serial and was just having a bit of fun. But he's serious about the Bard of Avon.
"Watch these Shakespeare productions and you'll see what real writing, what real stories, what real characters are about," he said.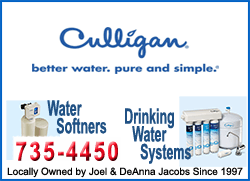 The programs also present actor-writer-producer Shakespeare as a 16th-century impresario who knew how to please audiences and exploit his own work by bringing back popular characters and crafting "prequels."
"Shakespeare Uncovered" opens with Ethan Hawke's exploration of "Macbeth," including visits to the play's Scottish sites, a look at recent productions starring Patrick Stewart and Antony Sher, and an illumination of Shakespeare's grasp of the criminal mind.
It's paired with "Shakespeare Uncovered: The Comedies With Joely Richardson," about "Twelfth Night" and "As You Like It."
"Richard II" with Derek Jacobi and "Henry IV" and "Henry V" with Irons air on Feb. 1, with David Tennant's look at "Hamlet" and "The Tempest" with host Trevor Nunn concluding the series on Feb. 8.
There's travel as well as scholarship for the hosts. Irons visits the battlefield at Agincourt in northern France where, in productions of "Henry V," actors get to tear into the famed St. Crispin's Day speech ("We few, we happy few, we band of brothers").