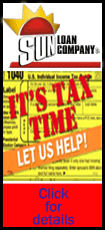 SANA says the tunnels were discovered Saturday after clashes in Daraya just south of the capital.
Two activist groups, the Britain-based Syrian Observatory for Human Rights and the Local Coordination Committees, meanwhile reported shelling and air raids of other Damascus suburbs, including areas near the international airport.
Syrian troops have been trying to capture Daraya for weeks but faced strong resistance from hundreds of rebels. Damascus suburbs have been used as a base by rebels to threaten nearby regime facilities.
Syria's crisis began in March 2011 and has so far killed more than 60,000 according to the U.N.
Copyright 2013 The Associated Press. All rights reserved. This material may not be published, broadcast, rewritten or redistributed.