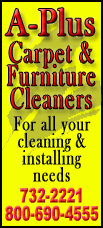 Predictably, they failed. The ubiquitous and huge security force policing the World Economic Forum in Davos carried the women away, kicking and screaming.
The women, from Ukrainian feminist activist group Femen, scaled a fence and set off pink flares in the protest Saturday. Their chests were painted with "SOS Davos," as they sought to call attention to poverty of women around the world.
Critics of the Davos forum say the business and political leaders at the gathering spend too little time doing concrete things to solve the world's problems and help the needy.
Copyright 2013 The Associated Press. All rights reserved. This material may not be published, broadcast, rewritten or redistributed.