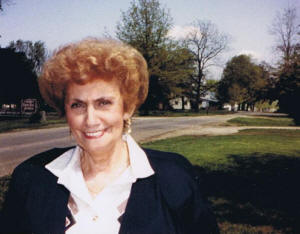 Dorothy Johnson
[January 28, 2013] LINCOLN -- Dorothy Jean Johnston Johnson, 87, of Lincoln, died Friday, Jan. 25, 2013, at 10:20 a.m. at her home.
(Below is a copy of the obituary from the funeral home.)
___
Lincoln- Dorothy Jean Johnston Johnson, 87, of Lincoln passed away at her home on Friday, January 25, 2013 at 10:20 a.m.
Private graveside services will be held at the Atlanta Ladies Auxiliary Cemetery in Atlanta.
Peasley Funeral Home is in charge of arrangements.
Dorothy Jean Barker was born on May 5, 1925 in Canton the daughter of Wyatt and Lottie Joachim Barker. She married Raymond Johnson on November 20, 2000. He survives.
Also surviving are her daughter Jan Johnston Villarreal of Bakersfield, Ca., three grandchildren: Tiffani Bauges, Tami Bancroft, Todd Snyder. Six great grandchildren.
She was preceded in death by one granddaughter: Tanya Pippenger, one sister: Le Etta McKinley.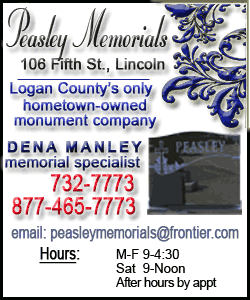 Dorothy Jean retired from the State of Illinois after working at the Lincoln Development Center and Logan Correctional Center.
She was a member of the Oasis Senior Citizens Center, Eagles Ladies Auxiliary, and American Legion Auxiliary.
The family would like to thank Dr. Paul Kasa and his staff, Linda Vannoy, Paula Dahm and the Memorial Hospice staff for their kindness and help during Dorothy's illness.
Memorials may be made to Memorial Hospice Program.