Today's highlight in history:
On Jan. 26, 1788, the first European settlers in Australia, led by Capt. Arthur Phillip, landed in present-day Sydney.
On this date:
In 1784, in a letter to his daughter Sally, Benjamin Franklin expressed unhappiness over the choice of the eagle as the symbol of America, and stated his own preference: the turkey.
In 1837, Michigan became the 26th state.
In 1870, Virginia rejoined the Union.
In 1939, during the Spanish Civil War, rebel forces led by Gen. Francisco Franco captured Barcelona.
In 1942, the first American Expeditionary Force to go to Europe during World War II arrived in Belfast, Northern Ireland.
In 1950, India officially proclaimed itself a republic as Rajendra Prasad took the oath of office as president.
In 1962, the United States launched Ranger 3 to land scientific instruments on the moon -- but the probe ended up missing its target by more than 22,000 miles. Charles "Lucky" Luciano, a leading Mafia figure in the U.S., died in Naples, Italy, at age 64.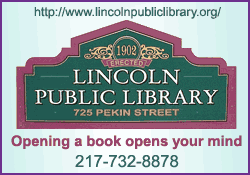 In 1973, actor Edward G. Robinson died in Los Angeles at age 79.
In 1979, former Vice President Nelson A. Rockefeller died in New York at age 70.
In 1988, Australians celebrated the 200th anniversary of their country as a grand parade of tall ships re-enacted the voyage of the first European settlers. The Andrew Lloyd Webber musical "Phantom of the Opera" opened at Broadway's Majestic Theater.
In 1993, Vaclav Havel was elected president of the newly formed Czech Republic.
In 1998, President Bill Clinton forcefully denied having an affair with a former White House intern, telling reporters, "I did not have sexual relations with that woman, Miss Lewinsky."
Ten years ago: Secretary of State Colin Powell, citing Iraq's lack of cooperation with U.N. inspectors, said he'd lost faith in the inspectors' ability to conduct a definitive search for banned weapons programs. The Tampa Bay Buccaneers won their first NFL championship, routing the Oakland Raiders 48-21 in Super Bowl XXXVII (37). Andre Agassi beat Germany's Rainer Schuettler 6-2, 6-2, 6-1 in the Australian Open final.