More national championship game appearances than any school in America over the last three years. The first Indiana school to reach back-to-back Final Fours. Four trips to the regional semifinals in the last decade.
It's enough to make the even the best-known basketball programs jealous and the Bulldogs are at it again.
After beating three top 10 teams for the first time in school history and moving into the top 10 this week for the first time in nearly five years, Butler is trying to show the college basketball world that beating the big boys, winning games late and making the impossible look plausible isn't all that unusual anymore around here.
"I think you can teach what Butler is teaching, but I think more goes into it than just teaching it. It's the entire environment," said Todd Lickliter, the coach who led Butler to the regional semifinals in 2003 and 2007 before taking the Iowa job. He is now at nearby Marian University, a NAIA school, and watched one of college basketball's plays of the year from the stands last Saturday when Butler knocked off Gonzaga on a buzzer-beater.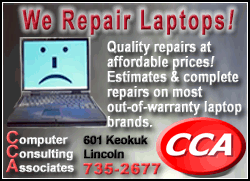 "As a coach, you send messages with everything you do in the program, from the top down," he said. "The message Butler has sent is that it has fierce competitors who have a joy for competition and a joy for the game. Let me tell you, nobody had more joy in the game than Butler did the other night."
Somehow no program seems to have more charming stories than this little school just a few miles north of downtown Indianapolis:
During the 2003 NCAA tournament, forward Joel Cornette traded shoes with teammate Rob Walls after chasing a loose ball out of bounds and knocking over a water cooler during an upset of Louisville. The next day, Cornette and two other seniors were selling tickets to their own regional semifinal game at a folding table in the front hallway of the fieldhouse.

Four years later, after returning to the regional round, shooting guard A.J. Graves was asked whether the deep background inside St. Louis' Edward Jones Dome might be a problem for the Bulldogs. Graves, who grew up in Switz City, a rural Indiana community of less than 300 people about 85 miles southeast of Indy, explained he was comfortable with deep backgrounds because he grew up around fields that stretched for miles.

Butler's 2010 tourney run included Matt Howard borrowing a shoelace from Emerson Kampen for one game, players attending classes the day of the national championship game and Howard having the presence of mind to actually set a pick that gave Gordon Hayward an open half-court heave that nearly beat Duke.
The next season, associate head coach Matthew Graves wound up replacing coach Brad Stevens for Senior Day festivities after Stevens was forced to leave late in the first half with what was later diagnosed as a corneal edema. In the second round of the NCAA tourney, Howard drew an inexplicable foul with 0.8 seconds left and made a free throw to beat Pittsburgh, spurring Butler's second straight improbable Final Four run.

Stevens, of course, is only around now because he quit a promising business career with Eli Lilly, a pharmaceutical company based in Indy, to become a volunteer coach at Butler in 2000 and then walked away from the big money offered by even bigger schools.

This season, stories include having a walk-on make a spinning 6-foot jumper to beat No. 1 Indiana, a sharp-shooter bank in a 3-pointer to beat Marquette and Roosevelt Jones' incredible steal with 3.5 seconds left and his 14-foot floater to upset No. 8 Gonzaga last weekend on national television. It's not even February yet.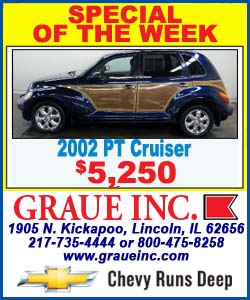 The Bulldogs don't win them all, as Wednesday night's loss in the closing seconds at La Salle proved. But those around the Butler program understand this is more than just good luck.
"We believe that our strength lies in the group and not the individual parts," Butler alum and athletic director Barry Collier said. "We had to work our way up to the upper division by trying to have a winning season, then having a winning conference season, then being in the championship hunt, then winning a championship and being in the NCAA tournament."
Collier is the architect of this program's renaissance.
He took over as head coach of a beleaguered program in 1989. In 1997, he had the Bulldogs back in the tourney for the first time since 1962, and by 2000, they came within a whisker of upsetting Florida in the first round of the NCAA tourney.
Since then, the names and faces of coaches and star players have changed, but the growth of Butler basketball has remained remarkably steady for one reason: Everyone here believes in the system, the style and the ability to do things nobody else thinks possible.
"The belief has never changed," said Stevens, who is in his sixth season as coach and his 11th season on Butler's staff. "You have to re-instill that when things don't go your way, and when that happened to us in the mid-2000s, Brandon Crone and Brian Ligon helped re-establish that."
Even those who helped lay the foundation for this decade of success are amazed at what they're seeing now.
Just ask Darnell Archey, the NCAA record-holder for most consecutive free throws (85) and one of the catalysts on the first Butler team to reach the regional round since 1962. He's back now as the team's coordinator of basketball operations.
"Looking back at past teams from the 2000s, we had some great victories but nothing like this and the way they've been doing it," he said. "It's pretty amazing to see what these guys have done."
Already this season, Butler (16-3, 3-1 Atlantic 10) has beaten teams from the ACC (North Carolina), the Big East (Marquette), the Big Ten (Indiana and Northwestern) and the SEC (Vanderbilt). The Bulldogs won 13 in a row, including three games without Rotnei Clarke, their top scorer, before losing.
They have debunked the myth that they needed better athletes to compete in the Atlantic 10 by beating preseason favorite St. Joseph's on the road and traditional contenders Dayton and Richmond, and they're doing it their way. The Bulldogs have been so good for so long, that there's now speculation they could join the seven Catholic schools that have decided to break away from the Big East to form a new league. Butler officials have declined to talk about it.
But why is Butler so successful in close games and big games?
"We play a style where not that many points are on the board, so we know we're never really out of a game," 7-foot center Andrew Smith said. "We're comfortable being up one and needing a stop to win a game."
Or clearing room among Hinkle's steel girders to hang one more banner in this classic gym.
"The thing I'm surprised about is that we always believed my teams could get to the Sweet 16 and maybe beyond," Archey said. "But then you see it happen and it really makes you take a step back and realize what you've been a part of."
[Associated Press; By MICHAEL MAROT]
Copyright 2013 The Associated Press. All rights reserved. This material may not be published, broadcast, rewritten or redistributed.