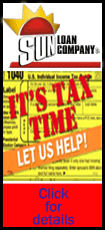 Carbon monoxide is the leading cause of poisoning deaths in the nation, claiming approximately 300 lives a year, according to the National Fire Protection Association.

Because CO is an odorless, colorless, tasteless gas, it can kill people before they realize its presence. It can be produced by gas or oil appliances such as furnaces, clothes dryers, water heaters, ovens, space heaters or, in some cases, by fireplaces and wood-burning stoves.

"People may believe that a beep coming out of their CO alarm means it's time for a battery change, when in fact it means that the device needs to be replaced," said State Fire Marshal Larry Matkaitis. "The replacement of dead carbon monoxide alarms is a lifesaver."

Since January 2007, an Illinois law requires citizens to have properly placed and functioning CO alarms in all dwelling units that have an attached garage or fossil fuel-burning capabilities. In addition, alarms must have battery power as the primary or secondary power supply. They cannot be solely electric powered.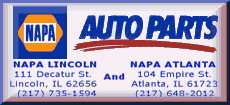 OSFM advises consumers that if their CO alarms were manufactured before August 2009 (prior to the incorporation of the new requirements), they may not have the end-of-life feature. In addition, residents who have a carbon monoxide alarm installed for more than three years should replace them immediately.
Carbon monoxide alarms should be tested every month by pushing the test button.
If the alarm goes off, follow the basic steps:
If your CO alarm activates, evacuate everyone from your home immediately, leaving the door open for ventilation on your way out.

Call 911 only after leaving the dwelling.

Do not re-enter until experts have investigated the problem and declared it safe to return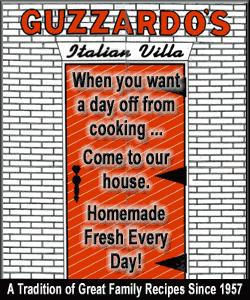 Other important safety tips related to CO poisoning:
Ensure that household appliances are installed and running correctly. Have a professional technician check fuel-burning appliances, furnaces, chimneys and vents at least annually for blockages, corrosion, debris and faulty connections.

Check appliances in the home that use natural gas, oil, wood and kerosene, such as water heaters, clothes dryers, ranges, ovens, gas-powered refrigerators and pilot lights.

Never operate unvented fuel-burning appliances in a room with closed doors or windows, or in rooms where people are sleeping.

Check venting systems on the outside for cracks and blockages such as in flues, chimneys and fireplaces.

Make sure space heaters are vented properly.

Never operate generators indoors.

Never burn charcoal inside a home, garage, vehicle or tent.

Never use gasoline-powered tools or engines indoors.

Never use gas-powered appliances such as an oven or clothes dryer for heating a home.

Never leave a car running in an attached garage, even if the garage door is open.
For additional information about carbon monoxide poisoning, visit the OSFM website at www.sfm.illinois.gov or the National Fire Protection Association website at www.nfpa.org.
[Text from Office of the State Fire Marshal file received from the Illinois Office of Communication and Information]