Zinzilieta, MD, receives Eveloff Award
Send a link to a friend
[January 28, 2013] SPRINGFIELD -- Each year, one physician is chosen from among the many doctors at Springfield Clinic to receive the prestigious A. Raymond Eveloff Award for Clinical Excellence. The recipient of the award for 2012 is J. Michael Zinzilieta, M.D., a specialist in obstetrics and gynecology and chief medical officer for the organization.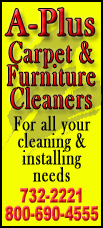 The award was established in 1997 in honor of A. Raymond Eveloff, a local pediatrician and one of Springfield Clinic's founding partners. The annual award recognizes the recipient for going above and beyond the call of duty to ensure the health and well-being of patients and to continually strive for excellence in the delivery of health care. Candidates for the award have also demonstrated leadership in the community, the organization and their medical specialties.

Dr. Zinzilieta was nominated by Dr. James Fullerton, a specialist in general surgery. In his nomination, Fullerton states: "With his ceaseless dedication to both his patients and to leading this organization, Dr. Zinzilieta is the kind of physician -- and person -- we should all aspire to be."

Zinzilieta joined Springfield Clinic's Obstetrics & Gynecology Department in 1985 after completing his medical education and residency at SIU School of Medicine in Springfield. Since then, he has earned an outstanding reputation for the delivery of quality patient care and clinical excellence.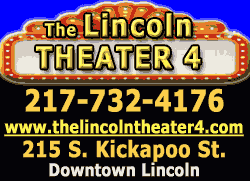 As chief medical officer, Zinzilieta represents the medical interests of and guides the clinical direction for Springfield Clinic. He oversees all aspects of clinical care, quality management and physician relations, including recruitment, advocacy and performance. In addition, he leads a team of his peers who serve as Springfield Clinic's medical directors.
In recognition of his award, Zinzilieta received a commemorative plaque, and his name will be inscribed beside the names of all previous Eveloff Award winners. Former recipients are:
2011 -- Donald S. Ross, M.D., general surgery

2010 -- Michael A. Pick, M.D., rheumatology

2009 -- William D. Putman, M.D., obstetrics and gynecology

2008 -- Daniel E. Lanzotti, M.D., family medicine

2007 -- Douglas R. Leigh, M.D., infectious diseases

2006 -- John C. Shaffer, M.D., gynecologic oncology

2005 -- Stuart A. Yaffe, M.D., family medicine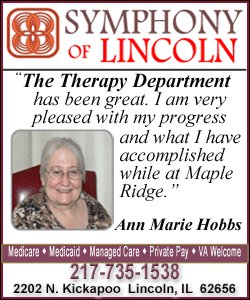 2004 -- Stephen M. Ryan, M.D., vascular surgery

2003 -- Stephen T. Randag, M.D., internal medicine

2002 -- Donald R. Graham, M.D., infectious diseases

2001 -- Keith A. Wichterman, M.D., general surgery

2000 -- Stefan P. Kozak, M.D., family medicine

1999 -- Henry F. Rohs, M.D., internal medicine

1998 -- John L. "Jack" Allen, M.D., general surgery

1997 -- Charles I. Wabner, M.D., hematology and oncology
___
Springfield Clinic is a progressive, physician-led multi-specialty medical group, devoted to providing the highest quality health care to its patients. With more than 375 physicians and midlevel providers practicing in nearly 80 medical specialties and sub-specialties, Springfield Clinic serves a population of nearly 1 million patients throughout the central Illinois region. As one of the largest private, multi-specialty medical clinics in Illinois, Springfield Clinic currently employs over 2,000 clinical and administrative staff members, committed to leadership in quality, service and technology. For more information, go to www.springfieldclinic.com.
[Text from file received from Springfield Clinic]