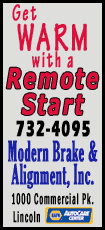 No rhythm, no flow and at some points hard to watch.

Now, luckily for most of the world, I'm leaving my dancing shoes at home. As for the contest between the Railers and Spartans, that one turned out much better. Lincoln used a 15-3 run during the first half and Southeast struggled to shoot just 6 percent from behind the 3-point line on the night as the Railers swept the regular-season series from the Spartans with a 47-27 win at Roy S. Anderson Gymnasium.

The 20-point margin boosted Lincoln to the 20-win mark, a level they have reached for the 30th time in school history. Continuing the number oddities, the Railers also shot 20 free throws, making 18 of them. In a game where 37 fouls were called, 26 of them in the first half alone, success at the line, or lack of it, would go a long way to getting the win for someone. That someone was the home team.

In a game in which they never trailed, Lincoln (20-4, 10-2) got on top first, just like Friday night at SHG when Edward Bowlby connected from 3-point range. Southeast was able to answer back, only to have Will Podbelsek score on a layup after a nice backdoor pass from Max Cook. Cook then scored a basket of his own, his only 3 of the night, to put Lincoln up 8-4.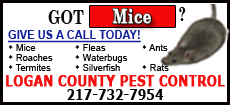 In a game that was called very closely by the officials, Bowlby became the first casualty when he picked up his second foul with about three minutes to go in the first quarter, forcing him to the bench. It would be a parade of players picking up two fouls early. The call that may have had the biggest impact of the night came about a minute later, when Southeast leading scorer Herman Senor was whistled for a foul on the sideline. Senor, already frustrated by the Railer defense, expressed his displeasure with the call with an arm-flailing gesture that was caught by the official, who quickly added to Senor's frustration by giving the Spartan senior a technical foul, which also counts as a personal foul.
Cook sank both foul shots and then Joey Olden sank a 3-pointer to complete a nice little five-point possession for the Railers as the lead was extended to 13-6. The first quarter ended with Lincoln up 15-8, Gavin Block ending the scoring in the first with a nice reverse layup.
The early foul trouble for both teams ended up a bigger advantage for Lincoln as they scored their first six points of the period from the line. Their first of only two field goals of the quarter came as Podbelsek hit a patented pull-up jumper as Lincoln grew the lead to 23-9. Tyler Horchem hit Lincoln's other field goal, a 3-pointer, putting the Railers up 26-11. The rest of the points came with Block standing at the free-throw line, hitting four in a row, and as halftime arrived, Lincoln would go in with a surprising 16-point lead of 30-14.
Lincoln shot 54 percent from the field while Southeast struggled, and did so mightily. Shooting only 22 percent (5 of 23) while not making any of their seven 3-point attempt put Southeast in a position no one thought they would be in. The fact that Lincoln hit 12 of 13 from the line did not hurt their efforts in the first half.
If you thought Southeast (15-5, 9-2) was going to go away, you haven't paid much attention to the Lincoln-Southeast rivalry. Senor, hampered with foul trouble in the first half and unable to find any good looks, scored a quick five for Southeast to cut the lead to 30-19. During that time, Bowlby picked up his fourth foul, sending him back to the bench. All the talk about the junior's foul trouble would make you think that his offense suffered as well. Bowlby logged a little over 11 minutes and led the balanced team attack with 11 points.
The Railers stopped the Southeast momentum by going young and old as Block scored on a nice move down low, while the senior Podbelsek stretched the lead back to 16 at 35-19. Block finished in double figures with 10, while Podbelsek scored nine.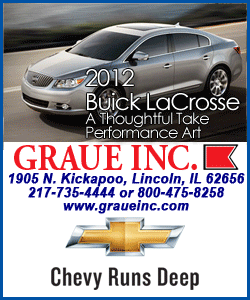 Southeast made their final push by scoring six in a row to draw within 10 at 35-25. But it was Bowlby who took over down the stretch, scoring eight of his 11 points in the late stages: two baskets and a perfect 4 of 4 from the line. When the final horn sounded, it didn't seem like it was a 20-point game, and it really took a while to look around and figure out what happened.
Coach Neil Alexander certainly had his thoughts. "This was not Southeast," Alexander said. "When you are a shooting team and you don't shoot well, like they did tonight, you can look like this. But if we played them 20 more times, we'd probably split. This is a very good Southeast team."
There were also some issues that were hanging on from the night before, the 3-point loss at SHG. "I'm still thinking about some plays from last night," Alexander said. "We made mistakes on plays last night, and we made those same mistakes tonight. The point isn't did you make mistakes, it's did you learn from them. Obviously on some we did not."
A special mention was made by Alexander for Austin Krusz. It was Krusz who was forced into the game early and often due to Bowlby's foul trouble. Krusz eventually fouled out, but his presence allowed the Railers to not miss a beat, a trait that is certainly needed for a team that has high postseason aspirations.
Bowlby led with 11, while Block was two rebounds short of a double-double with his 10 points. Podbelsek added nine points and five rebounds, with Cook scoring nine and handing out five assists. Olden scored five and Horchem added two.
It's also important to laud the Railer efforts on the glass. After being outrebounded in the first half, the Railers came back to outrebound Southeast in the game 26-25.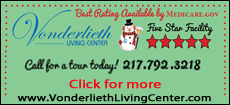 Defensively, Southeast had no answers on Saturday night as they finished just 1 of 17 from 3-point range while hitting on 25 percent overall for the game. It's hard to believe this Southeast team being held to single-digit scoring for all four quarters. Odds are it won't happen again.
It is a quiet week for the Railers as they do not take the floor again until Saturday night at Springfield. Lincoln began 2013 with a 52-29 win over Springfield at home. It will also be the final game for the Railers before the seeds are announced for this year's regional and sectional play. A win on Saturday would put them at 21-4 and a good shot at a No. 1 seed. Lincoln is in the Bloomington Regional with Normal U-High (15-5), Bloomington (13-9), Bloomington Central Catholic (10-9) and Decatur Eisenhower (3-15).
___
LINCOLN (47)
Bowlby 3-3 4-4 11, Block 2-6 6-6 10, Podbelsek 3-6 2-2, 9, MCook 2-5 4-6 9, Olden 1-1 2-2 5, Horchem 1-5 0-0 3, Krusz 0-0 0-0 0, Conrady 0-1 0-0 0, Perry 0-0 0-0 0, WCook 0-0 0-0 0, Ebelherr 0-0 0-0 0, Dunovsky 0-0 0-0 0. Team 12-27 18-20 47. 3-point field goals 5-12 (Olden 1-1, Bowlby 1-1, Podbelske 1-3, MCook 1-3, Horchem 1-4).
SOUTHEAST (27)
Henry 10, Hill 6, Senor 5, Jackson 4, Anderson 2. Team 10-40 6-13 27. 3-point field goals 1 (Senor).
Scoring by quarters:
LCHS 15-15-5-12 47
Southeast 8-6-7-6 27
[By JEFF BENJAMIN]
Railer-related information: www.railerbasketball.com