Today's highlight in history:
On Jan. 29, 1963, poet Robert Frost died in Boston at age 88.
On this date:
In 1820, Britain's King George III died at Windsor Castle.
In 1843, the 25th president of the United States, William McKinley, was born in Niles, Ohio.
In 1845, Edgar Allan Poe's poem "The Raven" was first published in the New York Evening Mirror.
In 1861, Kansas became the 34th state of the Union.
In 1863, the Bear River Massacre took place as the U.S. Army attacked Shoshone in present-day Idaho. The New York Stock & Exchange Board changed its name to the New York Stock Exchange.
In 1919, the ratification of the 18th Amendment to the Constitution, which launched Prohibition, was certified by Acting Secretary of State Frank L. Polk.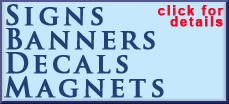 In 1929, The Seeing Eye, a New Jersey-based school which trains guide dogs to assist the blind, was incorporated by Dorothy Harrison Eustis and Morris Frank.
In 1936, the first inductees of baseball's Hall of Fame, including Ty Cobb and Babe Ruth, were named in Cooperstown, N.Y.
In 1958, actors Paul Newman and Joanne Woodward were married in Las Vegas.
In 1963, the first charter members of the Pro Football Hall of Fame were named in Canton, Ohio (they were enshrined when the Hall opened in September 1963).
In 1979, President Jimmy Carter formally welcomed Chinese Vice Premier Deng Xiaoping to the White House, following the establishment of diplomatic relations.
In 1998, a bomb rocked an abortion clinic in Birmingham, Ala., killing security guard Robert Sanderson and critically injuring nurse Emily Lyons. (The bomber, Eric Rudolph, was captured in May 2003 and is serving a life sentence.)
Ten years ago: The Congressional Budget Office predicted the federal deficit for fiscal 2003 would soar to $199 billion even without President George W. Bush's new tax cut plan or a war against Iraq. A dust explosion at the West Pharmaceutical Services plant in Kinston, N.C., killed six people and injured dozens more.