LCU beats Principia as Colclasure hits buzzer-beater
Send a link to a friend
[January 29, 2013] The Lincoln Christian University women's basketball team returned to the court on Saturday afternoon, just 18 hours after they had hosted Calvary Bible College the night before. Saturday's opponent was to be even tougher, as they hosted NCAA III opponent Principia College. The game proved to be a dogfight throughout, but at the end, by way of a buzzer-beater 3-point shot from sophomore guard Tatiana Colclasure (Effingham, Effingham High), LCU (6-8) upset their opponent 69-68.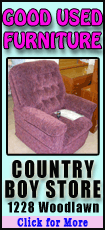 LCU and Principia (2-12) exchanged the lead multiple times throughout the game, as it was a struggle back and forth the entire way. Just when LCU had pulled ahead with an eight-point lead with eight minutes left to go in the game, Principia fought back to take the lead again. Principia was able to hold that lead until the last seconds, as they were up 68-66 with 2.8 seconds left on the clock. LCU had the ball under Principia's basket, needing to get it to the other end to get a shot off. LCU inbounded the ball, and as soon as they got it across half-court, a timeout was called with 0.6 seconds left on the clock. As LCU inbounded the ball for their final play of the game, Colclasure found herself wide open in the corner, allowing her teammate to find her, and she knocked down the game-winning shot as time expired.
LCU was led by a dominating performance from sophomore forward Alicia Carson (Gobles, Mich., Bloomingdale High), as she put up 26 points on 11-of-24 shooting, while also grabbing a career-high 18 rebounds. Colclasure followed up Carson with 23 points on 9-of-20 shooting, grabbed eight rebounds and dished out seven assists. Junior guard Moriah Kirkpatrick (Mount Vernon, Mount Vernon Township) also had a standout performance as she finished with 10 points, 10 rebounds and seven assists.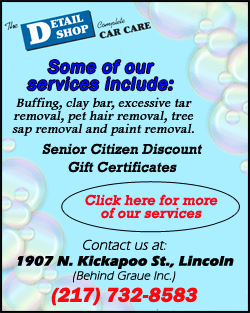 Principia was led by senior guard Sarah Corbitt (Ballwin, Mo., Principia Upper School), who had 25 points on only 6-of-25 shooting, while going 12 of 14 from the free-throw line. She also grabbed 12 rebounds. Senior forward Jocelyn Shoemake (Claremont, Calif., Claremont High) chipped in 15 points and six rebounds.
LCU will have the entire week off until they host Kuyper College (3-12) on Saturday at 1 p.m. at the Laughlin Center. In LCU's previous matchup with Kuyper this season, LCU won 65-40.
___
LCU's School of Undergraduate Studies is a member of the National Christian College Athletic Association, Division II. Founded in Lincoln in 1944, Lincoln Christian University's three schools -- the School of Undergraduate Studies, the Hargrove School of Adult & Graduate Studies, and the Seminary -- share a mission to nurture and equip Christians with a biblical worldview to serve and lead in the church and the world. For more information about the Red Lions, visit LincolnChristian.edu/athletics.
[Text from file received from Lincoln Christian University]