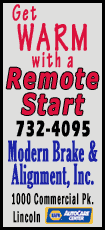 Today's highlights in history:
On Jan. 30, 1933, Adolf Hitler became chancellor of Germany. The first episode of the "Lone Ranger" radio program was broadcast on station WXYZ in Detroit.
On this date:
In 1649, England's King Charles I was beheaded.
In 1862, the ironclad USS Monitor was launched from the Continental Iron Works in Greenpoint, N.Y., during the Civil War.
In 1882, the 32nd president of the United States, Franklin Delano Roosevelt, was born in Hyde Park, N.Y.
In 1948, Indian political and spiritual leader Mohandas K. Gandhi, 78, was shot and killed in New Delhi by Nathuram Godse (neh-too-RAHM' gahd-SAY'), a Hindu extremist. (Godse and a co-conspirator were later executed.)
In 1962, two members of "The Flying Wallendas" high-wire act were killed when their seven-person pyramid collapsed during a performance at the State Fair Coliseum in Detroit.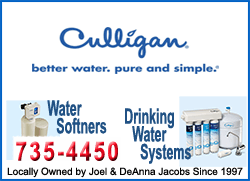 In 1963, French composer Francis Poulenc died in Paris at age 64.
In 1964, the United States launched Ranger 6, an unmanned spacecraft carrying television cameras that crash-landed on the moon, but failed to send back images.
In 1968, the Tet Offensive began during the Vietnam War as Communist forces launched surprise attacks against South Vietnamese provincial capitals.
In 1972, 13 Roman Catholic civil rights marchers were shot to death by British soldiers in Northern Ireland on what became known as "Bloody Sunday."
In 1973, the rock group KISS performed its first show at a club in Queens, N.Y.
In 1981, an estimated 2 million New Yorkers turned out for a ticker-tape parade honoring the freed American hostages from Iran.
In 1993, Los Angeles inaugurated its Metro Red Line, the city's first modern subway.
Ten years ago: President George W. Bush put allies on notice that diplomacy would give way to a decision on war with Iraq in "weeks, not months." Wary world leaders and congressional critics urged patience and demanded proof of Iraq's transgressions. Richard Reid, the British citizen and al-Qaida follower who'd tried to blow up a trans-Atlantic jetliner with explosives hidden in his shoes, was sentenced to life in prison by a federal judge in Boston.