Lincoln police conduct compliance reviews
City announces alcohol compliance check results

Send a link to a friend
[January 30, 2013] Fourteen alcohol vendors in Lincoln were inspected for their compliance in preventing the sale of alcohol to minors. Two vendors sold alcohol to a minor working with the Lincoln Police Department.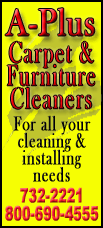 The compliance checks are performed to determine if state and local alcohol laws are being observed by the vendors. It is important that vendors verify the age of the purchaser before selling age-restrictive products such as alcohol.

The city thanks the vendors listed below for passing this alcohol compliance test:
CVS, 532 Woodlawn

Walgreen's, 603 Woodlawn

Ayerco, 705 Woodlawn

Kroger, 1475 Woodlawn

Wal-Mart, 825 Malerich Drive

Thorntons Travel Plaza, 2897 Woodlawn

5th Street Food Mart, 1302 Fifth St.

Lincoln IGA, 713 Pulaski)

Famous Liquors, 708 Keokuk

Qik-n-EZ, 514 Keokuk

Thorntons, 511 Keokuk

Beck's, 1010 Heitman Drive
For additional information, call 217-732-2151.
[Text from file received from the Lincoln Police Department]