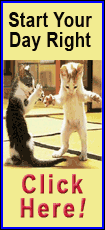 City attorney Blinn Bates was asked last week to draft an ordinance to this effect after the council received a visit from Mallory Ramos of the Logan County Department of Public Health and a group of young people representing the local chapter of Reality.

According to the website, "REALITY Illinois is an in-your-face, stand-up-and-shout, not-taking-it-anymore anti-tobacco movement created by and for Illinois teens. With some help from the Illinois Department of Public Health and local health departments, REALITY Illinois is spreading the word about tobacco industry manipulation, second-hand smoke and tobacco use to everyone in the state."

Ramos began by telling the council that the work that has been done to reach this point is the result of a "We Choose Health" grant received by the Logan County Department of Public Health.

The $30,000 grant award was used to do local research on smoking and the use of tobacco in local playgrounds. She said the next step is to reach out to the aldermen to get passage of a smoke-free ordinance.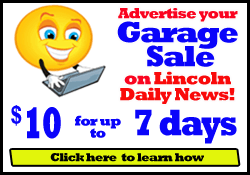 Ramos said the teen group had done cleanup work at two city parks, collecting cigarette butts and tobacco resident from the grounds.
They also conducted surveys at the Logan County Fair and two different health fairs in Logan County about the smoking habits of local residents and how they feel about smoke-free playgrounds.
One member of the teen group showed the aldermen a plastic jar approximately 1.5 quarts in size that was two-thirds full of cigarette butts and loose tobacco that had been picked up from the two downtown parks.
Aldermen were told it takes 15 years for a cigarette butt to disintegrate.
Another member of the teen group said that 97 people took the four-question survey. Of those surveyed, 10 percent were smokers. In addition, 100 percent of those answering said they would support smoke-free playgrounds.
Ramos went on to talk about how this could be established by the city and enforced. She said many other communities with these types of ordinances use "social enforcement."
The grant the group has will cover the cost of signage for each park in the city, so it can be visually identified as a smoke-free area. Ramos said that in many other communities, enforcement is coming when people in the park draw attention to the signs when they see people smoking there.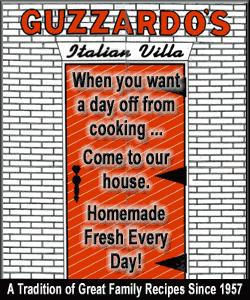 She said there are also communities that have made it a code enforcement issue with fines attached.
Ramos moved on to why this is important. She said parks and playgrounds are supposed to promote healthy activities. Secondhand smoke is harmful in outdoor settings, and in order to breathe smoke-free air even outside, one needs to be at least 23 feet from a smoker during that activity.
She also noted that secondhand smoke does affect children, resulting in more ear infections, more frequent and severe asthma attacks, coughing, sneezing, shortness of breath, more cases of bronchitis and pneumonia, and it increases the risk of SIDS in infants.
She added that the new ordinance would not just be a health benefit; it would also reduce fire hazards, be an environmentally conscious ordinance and would help maintain the natural beauty of public areas.
During discussion Melody Anderson asked if the proposal was for the entire park or just the playground area. Ramos said they are asking for just the playground area, though some communities have gone "whole park" and it has worked out for them.
Fire Chief Mark Miller commented that there are indeed some fire hazards with the smoking. He noted examples of burning mulch in the parks and visible damage to some park equipment.
Marty Neitzel noted that the city does not have jurisdiction over Latham and Scully parks, and Mayor Keith Snyder reiterated, telling Ramos she and her group would also need to talk to the Logan County Board to include those parks in her project.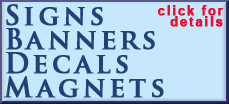 Bruce Carmitchel said he would be in favor of the ordinance with social enforcement; he was not in favor of imposing fines.
Ramos said that was OK, because her information indicates that most people will respect and follow the instruction of the signs.
Anderson said that if the city was going to make this change, she'd just as soon see it done for the whole park, not just the playground area.
However, Carmitchel disagreed, wanting it to be only for the play area.
Snyder said that Bates could prepare options and the council could decide in a vote.
[By NILA SMITH]