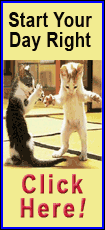 From 9 a.m. to 5 p.m. Aug. 3 at Indianapolis Motor Speedway, food, live entertainment and a classic tractor parade will be capped by a 2 p.m. attempt to break the Guinness Book of World Records mark for a Parade of Pickup Trucks -- a one-lap trek around the racetrack.

The current world record for a pickup truck parade stands at 273 pickup trucks, a mark set by the Dresden Agricultural Society on Aug. 25, 2012, on the Dresden Raceway in Ontario, Canada.

FFA members -- and pickup truck enthusiasts from throughout the region -- are welcome to join in the world-record-breaking attempt at Indianapolis Motor Speedway. Interested participants are asked to register online at www.rfdtv.com by July 25 for the Parade of Pickups.

There is no cost for participants to enter the parade. The general public is also invited to Indianapolis Motor Speedway for the daylong celebration at no cost.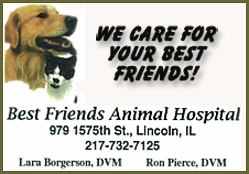 Parade participants are asked to decorate their pickup trucks for the chance to win a SiriusXM radio and a one-year subscription to SiriusXM Satellite Radio. There are 10 categories from which participants may choose to enter: classic trucks 30 years old and older, FFA, 4-H, brand obsession, American pride, favorite RFD-TV program, small town, state pride, most customized, and family farm or ranch. Prizes will be awarded to the best-decorated trucks in each category.
The daylong celebration of rural America will be hosted by Rural Media Group, parent company of RFD-TV, and SiriusXM Satellite Radio to commemorate the July 15 launch of Rural Radio, a new SiriusXM channel dedicated to rural America. The parade will begin immediately following a 1:45 p.m. ribbon-cutting ceremony.
Episodes of "Talkin' Tractors" will be filmed by RFD-TV throughout the day. More than 240 interviews will be conducted by hosts Max Armstrong and Mark Oppold with tractor owners showcasing their classic tractors.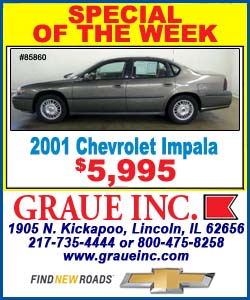 Rural Radio on SiriusXM Channel No. 80 features weekday programming devoted to rural news, weather and commodity market reports live from the Chicago Mercantile Exchange. Afternoons feature interactive shows answering animal health questions along with programs for equine enthusiasts, while evenings and weekends showcase Western sports, including coverage of bull-riding from the PBR and rodeos from around the country. Broadcast operations for the station are located in Nashville, Tenn.
For more about the Aug. 3 event at Indianapolis Motor Speedway and to register for the world-record Parade of Pickup Trucks attempt, visit http://bit.ly/12s8a3e.
___
Rural Media Group has supported the National FFA Organization for more than 25 years, helping FFA communicate its message to a national audience by facilitating partnerships with iHigh.com and Alltech that video stream the events, activities and competitions of each annual National FFA Convention & Expo to all 50 U.S. states. Patrick Gottsch, company owner and president, donated $1 million on behalf of RFD-TV to the National FFA Organization last year, which is the single largest unrestricted donation in the organization's 85-year history.
The National FFA Organization provides leadership, personal growth and career success training through agricultural education to 557,318 student members in grades seven through 12 who belong to one of 7,498 local FFA chapters throughout the U.S., Puerto Rico and the Virgin Islands.
[Text from file received from the National FFA Organization]