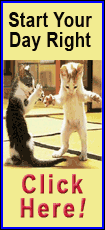 ThyssenKrupp GfT Gleistechnik GmbH, a unit of steelmaker ThyssenKrupp AG, was hit with the biggest single fine of 88 million euros, the Federal Cartel Office said.
The cartel office said the companies colluded between 2001 and 2011 to determine who would win orders, and the designated winner would tell the other companies what prices to name in their token bids.
The cartel office last year hit four companies with a first round of fines totaling 134.5 million euros over accords at the expense of Germany's main railway operator, Deutsche Bahn. The ThyssenKrupp unit accounted for 103 million euros of that.
The fines can be appealed. ThyssenKrupp, however, said that it had accepted both rounds of fines, and that allegations against the company over the rail cartel "have now been fully and finally settled."