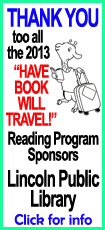 Upon his arrival in Rio de Janeiro this week, that philosophy helped produce a defining vignette of his young papacy: The pope rolling down the window to touch the adoring crowds who surrounded his Fiat as his driver and bodyguards struggled to get him on his way.
His call for a more missionary church, seeking out the faithful in the most marginal of places, will get even more traction Thursday when he visits one of Rio's shantytowns, or favelas, and meets a family inside their home. But while his subordinates may appreciate that message, many are uneasy about the lengths he seems willing to go to deliver it.
"He's used that phrase that we have to get out to the streets, we can't stay locked up in our sacristies, we can't be navel-gazing all the time," U.S. Cardinal Timothy Dolan said in interview Tuesday in Rio de Janeiro.
Dolan, however, expressed concern over Monday's swarm and said security might need to be tightened for Francis' own good.
"I love him and I don't want another conclave. We just finished one so we don't need him to be hurt at all," Dolan said.

Francis' car was mobbed after the lead car in his motorcade made a wrong turn and got blocked by buses and taxis, enabling tens of thousands of frenzied Brazilians to surround him. But even along the planned route, there were few fences and no uniformed police or armed forces, as would be expected for a visiting head of state. Just a few dozen plainclothes Vatican and Brazilian security officers trotted alongside Francis' car, at times unable to keep the crowds at bay.
Top Vatican officials met Tuesday with senior Brazilian officials to go over the pope's security and made some changes: On Wednesday, Francis will use only the closed car when he travels in Rio to a hospital to meet with patients, rather than switch to the open-air car midway through as had been planned.
The Vatican spokesman, the Rev. Federico Lombardi, insisted the change was taken merely to "simplify" the pope's travel and was not a reflection of increased concern about his safety.
Brazilian security officials defended their handling of the pope's tour through Rio, saying Tuesday that an evaluation of his arrival by federal police, the mayor's office and highway police was "positive, since there was no incident involving the pope or with any of the faithful."
Authorities in Brazil said earlier that about 10,000 police officers and more than 14,000 soldiers would take part in the overall papal security plan, but on Monday virtually no uniformed officers were seen.
Andreas Widmer, a former Swiss Guard who protected Pope John Paul II from 1986 to 1988, said the scenes from Rio were reminiscent of some of the more hair-raising trips John Paul took, even after he was wounded in a 1981 assassination attempt in St. Peter's Square. He sees it as part of the pontiff's job.
"Fundamentally one has to see that the pope is not like a president," Widmer said Tuesday in a telephone interview from Boston. "You can shut the president in a house and he never sees any normal people. The pope's office is a ministry, and a ministry cannot be impeded by security."
"You cannot be pope and not see people," Widmer said.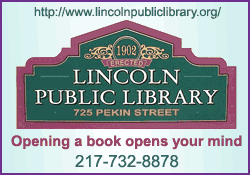 Sao Paulo Cardinal Odilo Scherer said that "nothing happened when the pope was stuck in traffic" and that "we shouldn't exaggerate the psychosis of security" when it comes to protecting the pope.
It is Francis' wish that his security not be "militarized," Lombardi said.
Francis stopped to kiss babies and shake hands thrust into the window of his car, and once he reached Rio's center, he switched to his open-air vehicle and drove right back into the crowds.
The moment was particularly unnerving in light of sometimes violent anti-government protests that have been going on across Brazil for a month. It also was embarrassing for security officials who are charged with keeping order during next year's World Cup and the 2016 Olympics.
"I was so surprised!" said the Rev. Joseph Tan, a priest from the Philippines who echoed the reaction of many in Rio for the papal visit.
"In the Philippines, people would have gathered to get a glimpse, but nothing like what we saw," Tan said. "But that's the pope's personality. He was just being himself."