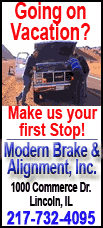 Litterly was elected county clerk and recorder in 1994. Beyond her many statutory roles as county clerk and recorder, she assists the Logan County Board as its clerk with budgeting and levies, as well as policy and procedure. She also actively participates as a member of the Geographic Information Systems Committee for Logan County.

Litterly earned her bachelor's degree in legal studies from the University of Illinois and a master's degree in organizational leadership from Lincoln Christian University. She is an adjunct professor of government at Lincoln Christian University and is passionate about engaging young people in the democratic process and debate. Due to her extensive history of leadership in government, her work with youth and her years of teaching at the college level, she has been chosen as a 2013 member of the distinguished Leadership Illinois program.

In 2011, Litterly was elected president of the Illinois Association of County Clerks and Recorders. She remains on the Executive Board of Officers of the statewide professional organization and serves on the Legislative and Tax committees. Litterly is also an appointed member of the Illinois State Board of Elections Advisory Committee. Her service and dedication to her profession was recognized by her peers when they nominated her for the award of Illinois County Clerk and Recorder of the Year. At age 51, she is the longest serving woman in an elected office in Logan County's history.

Litterly says that over the course of five terms in office she has focused on making the office more efficient and responsive to the taxpayers. She points to a host of improvements in her office at many levels, including tax processing, accounts payable and receivable, vital statistics, recording, and in her role as the county's election official.

"As the state and federal governments continue to impose more unfunded mandates on our county, we have taken a proactive approach to streamlining all statutory processes in the office," Litterly said.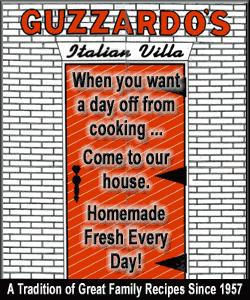 Litterly plans to announce a new online program that will allow review and printing of recorded documents. "I look forward to introducing the Tapestry and Laredo Land Records Management program, which will allow immediate access to information via the Internet," she said. "It will also provide protection to our community with a property fraud alert system." The details of this innovative new technology will be released next month.
Litterly specifically commends her staff for their service to the county. "The employees of the office of the county clerk are knowledgeable and professional public servants. They work hard every day to ensure that we are responsive and accountable to the citizens. They are an asset to Logan County as a whole, and I am very proud of them," Litterly said.
About her fellow county officials, Litterly offered: "I am privileged to work with such a fine group of elected officials. They are hardworking, dedicated and committed to the long-term health and stability of Logan County. It is an honor to serve with them."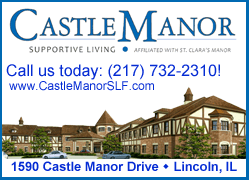 Litterly said she looks forward to many more challenges and continuing her service to the people of Logan County.
She is a resident of Elkhart and has two children: Michael, a farmer and technical adviser for aNH3 Co., and Morgan, a senior at the University of Illinois.
[Text from file received from Sally J. Litterly]