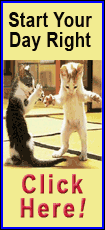 Today, rising waterways still present a flood risk for many communities along rivers. But flood mitigation efforts by the Illinois Emergency Management Agency in the past 20 years have helped remove 3,928 structures from flood-prone areas. This action has saved communities from flood-fighting and public safety expenses while helping residents avoid the heartbreak and costs of repeated flood loss.

The flood mitigation efforts are made possible by Hazard Mitigation Grant Program funding the state receives from the Federal Emergency Management Agency. The program enables state and local governments to work together on cost-effective, long-term mitigation measures that reduce loss of life and property due to natural disasters. The amount of funding made available is a percentage of total federal assistance provided to people and local governments following federally declared disasters.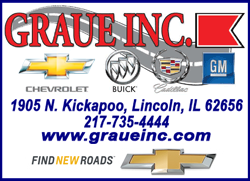 Since 1993, Illinois has received more than $180.4 million in from the program. In addition to flood mitigation projects, IEMA uses the funds to support mitigation for other hazards, such as earthquakes and windstorms.
"As we saw in 1993 and in more than a dozen floods since then, the rivers win many of the flood battles, no matter how hard we fight," said IEMA Director Jonathon Monken. "Through the Hazard Mitigation Grant Program, we've helped many communities turn flood-prone areas into open spaces, parks or bike trails. Now when the river floods in these areas, it doesn't cause such devastating damage to homes, businesses and other structures."
Nearly 1,900 properties affected by 1993 flood removed from flood plain
Thirty-nine Illinois counties were declared federal disaster areas in the 1993 flood. IEMA worked with 30 flood-affected counties and local jurisdictions on the acquisition of 1,893 homes, businesses and lots at a cost of more than $31 million. The Illinois Department of Commerce and Community Affairs (now the Illinois Department of Commerce and Economic Opportunity) also funded flood mitigation projects in six communities.
In addition to properties acquired through the Hazard Mitigation Grant Program following the 1993 flood, FEMA purchased several hundred properties in Illinois under a separate program.
The success of mitigation projects completed since the 1993 flood is evident in many Illinois communities. One example is Grafton, a Jersey County community at the confluence of the Illinois and Mississippi rivers, just north of the confluence of the Mississippi and Missouri rivers. That location subjects the city to flooding nearly every year.
The 1993 flood inundated almost the entire city for months, severely damaging or destroying more than 100 homes. To end the cycle of construction, destruction and reconstruction, Grafton opted to use Hazard Mitigation Grant Program funding to acquire 100 properties and turn them into open space. Besides providing a scenic, unobstructed view of the Mississippi River, the acquisition efforts have helped reduce the impact of flooding.
Communities can apply for property acquisition funding
In order to receive Hazard Mitigation Grant Program funds, a community must have an approved all-hazards mitigation plan. For projects located in a flood plain, the community must also participate in the National Flood Insurance Program. To be eligible, projects must be environmentally sound, cost-effective, solve a problem and prevent future disaster damage. Approved projects receive 75 percent federal funding, and the local jurisdiction is responsible for 25 percent of the project costs.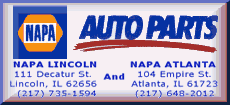 To be considered for property acquisition funding, a county or other local jurisdiction must decide if it wants to participate. IEMA's mitigation staff members guide local officials on preparation of an application, which then must be approved by FEMA. Property owners decide whether or not they want to participate in their community's acquisition project. No property is acquired without the owner's consent. If the application is approved, participating property owners receive payment based on a fair market appraisal of the pre-flood property value.
Currently, 13 community applications are under review by FEMA, and approximately 20 other communities are working on applications.
Flooding this April throughout Illinois resulted in FEMA approval of 35 counties for federal aid to people and households and approval of 40 counties for assistance to local governmental bodies with their flood-related expenses. Illinois will receive additional Hazard Mitigation Grant Program funding equal to 15 percent of the final dollar amount for both forms of assistance. The funding will enable IEMA to continue mitigation projects throughout the state.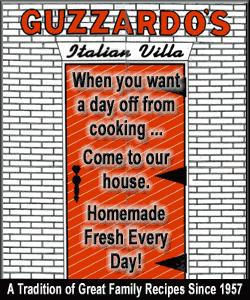 To date, federal grants totaling nearly $140 million have been approved for people and households affected by this spring's flooding. IEMA and FEMA currently are working with local governments on their applications for reimbursement of flood-related expenses. Once those costs are finalized, IEMA will learn how much additional Hazard Mitigation Grant Program funding it will receive.
For more information about the Hazard Mitigation Grant Program, visit the Ready Illinois website at www.ready.illinois.gov.
___
Property acquisitions through HMGP / IEMA since 1993
(By jurisdiction)
Counties
Adams, 20

Alexander, 167

Calhoun, 75

Champaign, 1

DeKalb, 6

DuPage, 49

Greene, 57

Hancock, 49

Jersey, 94

Jo Daviess, 2

Kendall, 9

Knox, 14

Lake, 62

LaSalle, 14

Madison, 39

Mason, 28

McHenry, 1

Monroe, 136

Peoria, 14

Pike, 33

Randolph, 24

Rock Island, 67

Sangamon, 20

St. Clair, 259

Whiteside, 7

Will, 19

Woodford, 14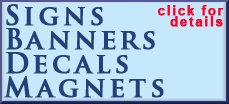 Other jurisdictions
[Text from Illinois Emergency Management Agency file received from the Illinois Office of Communication and Information]