Lincoln Christian Church to produce 'Joseph and the Amazing Technicolor Dreamcoat'

Send a link to a friend
[July 24, 2013] Lincoln Christian Church, in cooperation with Rodgers & Hammerstein Theatricals, plans to present an amateur production this fall of "Joseph and the Amazing Technicolor Dreamcoat," by Andrew Lloyd Webber and Tim Rice. Members of the community are invited to audition. All roles are singing roles.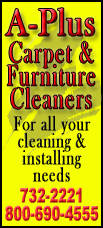 This is an open casting call for the multi-age cast of men, women and children (second to fifth grade).

Auditions will take place Aug. 5 and 6 at 6:30 p.m. at Lincoln Christian Church. People auditioning will need to attend only one night. Accompaniment will be provided, and they should prepare to sing a song from the show. There will also be a choreography portion of the audition.

For more information or to sign up to audition, contact Laurin Hill, worship minister at Lincoln Christian Church, at 217-732-7618 or laurin.hill@lincolnchristianchurch.org.

Rehearsals will begin Aug. 12.

Tim Searby, who previously directed "Joseph" twice in Lincoln with Lincoln Christian University, is excited to bring the portrayal of the life of Joseph to the stage once again. While Searby is directing the production, Laurin Hill is teaming up to serve as producer.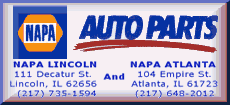 Almost a year ago, Ron Otto, senior minister at Lincoln Christian Church, planned a message series on the life of Joseph for September and October and suggested staging the musical to cap the series.
Here is the synopsis of the well-loved production:
"The biblical saga of Joseph and his coat of many colors comes to vibrant life in this delightful musical parable. Joseph, his father's favorite son, is a boy blessed with prophetic dreams. When he is sold into slavery by his jealous brothers and taken to Egypt, Joseph endures a series of adventures in which his spirit and humanity are continually challenged. He is purchased by Potiphar, and thwarting advances from Potiphar's wife lands him in jail. When news of Joseph's gift to interpret dreams reaches the Pharaoh (wryly and riotously depicted as Elvis), Joseph is well on his way to becoming second in command.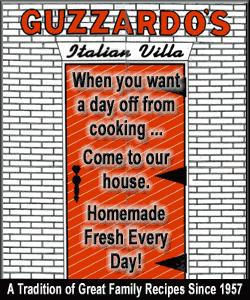 "Eventually his brothers, having suffered greatly, unknowingly find themselves groveling at the feet of the brother they betrayed but no longer recognize. After testing their integrity, Joseph reveals his identity, leading to a heartfelt reconciliation of the sons of Israel.
"Set to an engaging cornucopia of musical styles, from country-western and calypso to bubble-gum pop and rock 'n' roll, this Old Testament tale emerges both timely and timeless."
The performances of "Joseph and the Amazing Technicolor Dreamcoat" will be Oct. 11, 12, 18 and 19 at 7:30 p.m. and Oct. 13 at 2 p.m. in the Lincoln Christian Church Fellowship Center. Tickets will be available in early September from the Lincoln Christian Church office.
[Text from file received from Lincoln Christian Church]