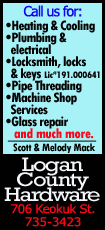 That little boy, who is now 20-year-old Ryan Aper, was sitting in his apartment, surrounded by parents Terry Aper and Jennifer Dalrymple as well as other family and friends, when he was waiting to hear his name called in the Major League Baseball First-Year Player Draft.

At first Aper was unsure of exactly who called his name, but his mom would tell him that the Miami Marlins had selected him with the 172nd overall pick in the sixth round. He had anticipated being chosen by the Red Sox as the 173rd pick, due to a phone call he had received earlier in the day from the Boston organization.

Upon learning he was drafted by the Miami Marlins, he was filled with emotion. The first memory that popped into Aper's head took place at the little ballpark (Lehn & Fink Park) near the Lincoln Dairy Bar, where it all began. He was in fact that little boy smiling all the way back to the dugout.
Aper's career began on that little ball field, and at age 10 he became a member of the Lincoln Heat summer baseball team playing under coach Jeff Nelson. His junior high years were spent playing baseball for coach Randy Ely and the Chester-East Lincoln Panthers.
Aper's next step was Lincoln Community High School, where he played for Pat Hake and Andy McDonald. "I was blessed to have two really good coaches in high school," Aper said.
He was a three-year letter winner at LCHS and a two-time all-Central State Eight selection. Aper hit .512 his senior season, holds the school record for most career wins as a pitcher, and earned various honors throughout his high school career.
His summers during that time were occupied by playing with the Midwest Stallions traveling baseball team. Playing for the Stallions, he developed several close friendships with his teammates.
As a 2011 graduate of LCHS, his stellar senior season caught the attention of many area colleges. However, he chose Lincoln Land Community College in Springfield.
"I wanted to go there and I definitely wanted to beat those top teams and help LLCC make a name for themselves," he said. "They always had a good baseball program, and the guys that I played with (Stallions) definitely influenced me to go there."
Aper and eight of his Stallions teammates all became LLCC Loggers playing for coach Ron Riggle.
Aper played center field for the Loggers in his two years at Lincoln Land and was an NJCAA Division II All-American twice. This past season at LLCC, he hit .462, with 17 home runs, 12 triples, 82 runs and 96 hits. In addition, his speed on the base paths allowed him to steal 52 bases. He earned all those statistics in 58 games with the Loggers.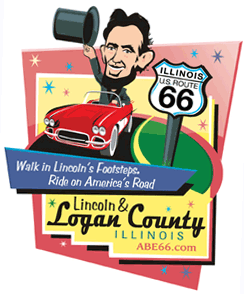 Next, a lifetime of hard work was about to pay off for the young man from Lincoln. Last Friday he became the Loggers' highest draft pick in school history when the Miami Marlins chose him as the 172nd pick.
Even though Aper had committed to Division I Middle Tennessee State University, he had a very important decision to make.
"Honestly, until draft day, until my name was called, that's when I had to make my decision. I really had to weigh my options and talk to my family a lot about what would be the best situation for me to be in, and it just so happened that the major leagues was going to be a good decision for me. They (Marlins) gave me a great opportunity, and it would have taken a lot of me to turn it down," Aper said.
He continued: "No matter where I would have went, whether it be the sixth round or the 46th round, it would of taken a lot of me to turn it down. It put my family in a good position, and I feel like I'm in a good position to go make a name for myself at the next level."
The next level being in Batavia, N.Y., for the Miami Marlins' short-season Class A affiliate, the Batavia Muckdogs. The Muckdogs play in the prestigious New York Penn League. Aper's first professional baseball game is June 17 against the Washington Nationals affiliate, the Auburn Doubledays.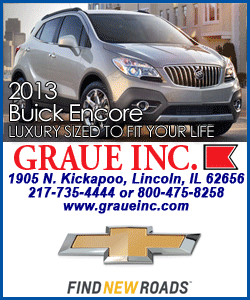 As friends and family began to arrive at Aper's house on Monday evening, he took a deep breath and said: "You just got to take a step back for a second and realize the opportunities you've been given, and thank God for everything you've been given. It definitely brought my family close to me and let them know that I care about them a lot and that I appreciate the support. The entire town of Lincoln -- I mean, so many people, people that I haven't even talked to in a long time -- have reached out to me in the last couple days, and I hope everybody knows that I really do appreciate that.
Aper has been working very hard and will continue to work hard toward his goal of being a Major League Baseball player. In an area where the majority of baseball fans root for the Cardinals or Cubs, Ryan Aper is quickly transforming the 217 into Miami Marlins fans.
[By CADY LOWERY]