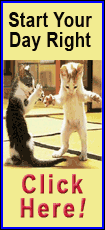 The committee discussed a $530,000 grant the county will receive for the public transportation program. Angie Jenkins, Jacob Sexton and Kathy Inman, all of whom work for Community Action, which oversees the public transportation program, were at the meeting to explain the progress that has been made within the program.

Jacob Sexton, the executive director of Community Action, began by providing some statistics as to the transportation program's services. Between July 1, 2012, and May 31, 2013, the program provided 17,086 rides, covering 369 riders and traveling 88,697 miles. These numbers apply to Logan County only; Mason County is not included in the figures.

Currently, the program operates with six vans and nine drivers. Predominantly, riders have been senior citizens, people who live in group homes and the developmentally disabled. Riders arrange in advance for transportation, with standing appointments preferred.

"It is by far a successful program, and we're not even a year into it," said Sexton.

Sexton and Angie Jenkins explained that the program is a not-for-profit organization. While there is a suggested donation that can be paid to the organization, there is no required fee for seniors to ride in one of the vans. There is a fare for the general public of any age. Money that is brought in is used by the organization specifically to help offset costs.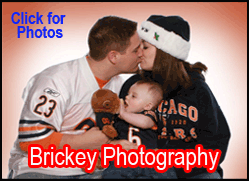 Andy Anderson asked if Community Action was looking into transporting more groups of people. Sexton said they have been approved for larger vehicles by IDOT, which means they will be able to transport larger groups. Sexton also said that they are looking to work with rehabilitation centers, hospitals and possibly local colleges in the near future.
Gene Rohlfs asked Sexton how large the Community Action budget for next year will be. Sexton said the transportation program alone will operate on a budget of $500,000.
Rohlfs also asked how Community Action plans to replace and repair vans if needed. Jenkins answered that the vans, which are titled under Community Action, have to be approved by IDOT for repairs or replacements after careful consideration and inspection. New vans bought in the future will be titled under Logan County.
Chuck Ruben said the money for this program is federal money funneled through the state to Community Action.
Sexton told the committee that while Community Action has been providing senior transportation for some time, the program only recently became more open to the public. Jenkins said the program in some form has been in place for 40 years.
Rohlfs asked Sexton how much revenue from fares was brought in by the program. Sexton reiterated that this is a not-for-profit program, and he said it was not a figure he could provide at that moment.
"The fares offset the expenses of the program. We're not allowed to generate an income. When we do, it goes back to supplement the program," Sexton said.
Rohlfs said that such a program is set up to be a financial loss. Sexton replied that from Community Action's perspective, the program is stimulating growth within the communities with the money that goes into sales taxes being spent and work done by the people who are being transported.

Sexton also said that Illinois is seeing a large increase in popularity for public transportation.
Rohlfs said that is his reason for concern, and if more rural areas gain this type of not-for-profit transportation, the cost will become too high for any governing body.
Sexton replied by saying: "I think there's a significant difference between us, a not-for-profit, non-revenue-generating, community-stimulating service industry, and a for-profit entity like Amtrak. I think this is only a good thing for the community."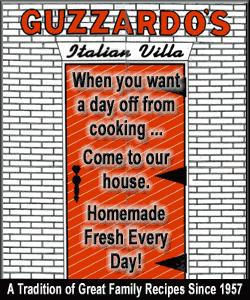 Terry Carlton said he feels it is imperative for such a program to exist, in order for members of the community who are limited by a lack of transportation to get where they need to be to improve their own lives. Carlton emphasized the importance of working with colleges in the near future, so younger people can receive an education locally and get better jobs.
Anderson said he thinks there is a potential for a lot of growth for this program, and he complimented Sexton on the effort Community Action has put into this so far.
Sexton also said the program could provide a benefit for those who move to Logan County who do not have a vehicle. Those people could be from other rural areas, or from a city, where it is less likely for people to have their own transportation, due to congestion and high costs.
Sexton said that transporting people to work would be an example of helping to stimulate the economy.
Rohlfs said it is also likely that some people who do not have transportation do not have a job, either, and they will not be contributing to growth.
"Our focus would be to engage people in low-income areas to ultimately promote them to self-sufficiency so they can be contributing members to the community," said Sexton.
Pamela Meagher commented, saying that lack of a transportation program would only make the situation worse for those who do not have access to a vehicle and want to be productive members of society.
While the program is running in two counties (a correction from the previous meeting, in which three counties were indicated), Logan County will specifically act as the recipient of the grant that funds the transportation program. As a result, Logan County will have to find an employee referred to as the PCOM officer, for project compliance and oversight management, who will spend a majority of their time monitoring the process of expenditures.
Sally Litterly suggested that such a position could be run through GIS or the highway department. Litterly said she has talked with other county clerks as to what they have been doing with such a program, and several gave that answer. In addition, there is information that is still disorganized.
"There's so much out there that the state doesn't even know what is going on, nor can they convey to these PCOM people what is going on," said Litterly.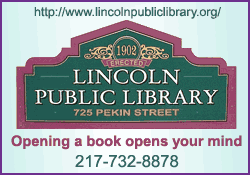 Meagher, who has been attending seminars and classes on this position, said she would be willing to take on duties of the PCOM. However, Meagher also serves the county board as board secretary and as the insurance administrator. Meagher suggested that the county move some of her duties for those positions to other offices within the county, as being the PCOM is projected to take a lot of time.
As the discussion wound down, a vote was taken on a motion to continue to act as the grant recipient and work on the task of appointing a PCOM. The motion was approved 4-1, with Rolhfs voting no. The full board will discuss this issue later in the month.
Committee members present were chairman David Hepler, Robert Farmer, Rick Aylesworth, Gene Rohlfs and Chuck Ruben. Jan Schumacher, Andy Anderson, Terry Carlton were also present for the discussion. Angie Jenkins, Jacob Sexton and Kathy Inman were at the meeting to represent Community Action. Pamela Meagher, Sally Litterly and Vicki Dugan from county offices were also present.
[By DEREK HURLEY]