The "Food and Cooking Extravaganza," which also features an appearance by celebrity chef Patrick Cassata, will be on Saturday and Sunday in the Orr Building on the Illinois State Fairgrounds. Expo hours are 10 a.m.-5 p.m. Saturday and 10 a.m.-3 p.m. Sunday.

"Illinois is known around the world as one of the leading producers of agricultural commodities, but many may not realize that we are also a leading food manufacturer," said Gov. Pat Quinn. "This weekend's Illinois Products Expo will help continue to grow our place in the global market by giving consumers a chance to try great Illinois-made products. From pickled asparagus to pecans, the expo will help boost awareness of Illinois companies, create demand for our products and support jobs in our food industry."

Illinois ranks first in the United States in sales of processed food products and third in food processing jobs. The state's 2,514 food companies employ more than 83,000 workers.

"Among the thousands of expo visitors, we're expecting as many as 100 food buyers," said Agriculture Director Bob Flider. "Their attendance is important if we're going to get more Illinois products on store shelves and begin to realize the economic potential of local foods."

The expo's food offerings, which can be sampled for free as well as purchased, will include fresh meat products, candy, gourmet seasonings and sauces, homemade jams and jellies, and specialty dressings. A few nonfood items, such as soy candles and agricultural-based soaps and lotions, will also be on display and available for purchase.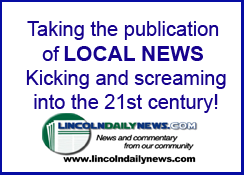 To quench their thirst, expo visitors will have wines from 20 vintners and beer from two breweries to choose from, as well as coffee and soda. However, while the food samples are free, there is a charge for the drinks.
Cassata, executive chef of The Bank restaurant in Wheaton and an advocate of local, sustainable and socially responsible food, was a contestant on the Fox television series "Hell's Kitchen." He will give a cooking demonstration at the expo on Saturday.
A cooking demonstration also is scheduled Sunday. It will be presented by Jolene Adams of the Culinary Institute at Lincoln Land Community College.
Admission to the Illinois Products Expo is $5. Children 10 and younger will be admitted free of charge.
There will be drawings for door prizes, including Illinois products gift baskets and a Weber Genesis E-310 LP gas grill (retail value $849).
A list of the participating food companies, wineries and agribusinesses follows:
(* new exhibitor)
Ahruns Famous, Crystal Lake

*Anthony's Southern Sauces, Bloomington

American Egg Board, Springfield

*Acacia Spice Company, Springfield

Aunt Em's Gourmet Popcorn, Deer Creek

Bloodshot Bloody Mary Mix, Springfield

Butch's Pizza, Morton

C & C Fudge, Lincoln

Central Illinois Event Catering, Elkhart

*Country Bob's, Centralia

Country Lights Soy Candles, Leland

Crowridge Farm Ice Cream, Elliott

Darn Hot Peppers, Cobden

Davis Bros. Pizza, East Peoria

Eagle Bridges Soy Candles, Jacksonville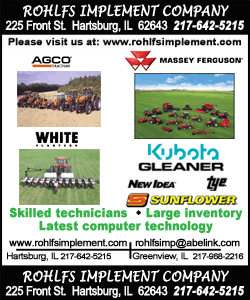 *Family Kettle Corn, Jacksonville

Galena Garlic Company, Geneva

*Giannotti Pasta Sauces, River Forest

*Golden Prairie Popcorn, Nokomis

Goose Island Brewing Co., Chicago

Gramp's Gourmet Foods, Scales Mound

*Hickory Grove Products, Assumption

Illinois Grape Growers & Vintners Assn., Springfield

Alto Vineyards, Alto Pass

August Hill Winery, Utica

Baxter's Vineyards, Nauvoo

Berryville Vineyards, Claremont

Collver Family Winery, Barry

Fox Creek Vineyards, Olney

Hill Prairie Winery, Oakford

Hopewell Winery, Rockport

Illinois River Winery, Utica

Kickapoo Creek Winery, Edwards

Lasata Wines, Lawrenceville

*Lyn-Nita Vineyards, Elkville

Mary Michelle Winery & Vineyard, Carrollton

Pheasant Hollow Winery, Whittington

*Prairie State Winery, Genoa

Shawnee Winery, Vienna

Sleepy Creek Vineyards, Fairmount

Spirit Knob Winery, Ursa

Vahling Vineyards, Stewardson

Willett's Winery & Cellar, Manito

Illinois Pork Producers Association, Springfield

Illinois Specialty Growers Association, Bloomington

JAVA & Company, Henry

J.D. Mullen Company, Palestine

Jimmy B's Super Salsa, Springfield

Jones Boys Market, Ashland

Julie's Corner Store, Lacon

*Just Right Eating, Taylorville

Lime Rock Brown Swiss Cheese, Davis

Ludwig Farmstead Creamery, Fithian

M & G Foods (Grandpa G's), Hamilton

Meatsmack, Chatham

Oakland Noodle Co., Oakland

Onofrio's Classic Sauces, Springfield

Pasta Alley, Decatur

Pease's Candy, Springfield

Perfect Pasta, Addison

*Reinneck Ranch, Mascoutah

ReMARKable Caramels, Danville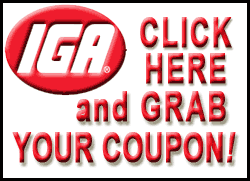 Rolling Meadows Brewery, Cantrall

Ropp Jersey Cheese, Normal

Sasse's Apiary, Chestnut

*Shelley's Sweet & Chunky Salsa, Arcola

Smo Diddly's Pickled Asparagus, Lynn Center

Spice of Life, Decatur

SS Backwards Longhorn Meats, Medora

Steidinger Foods, Fairbury

*Sweet Slap'n Salsa Co., Ringwood

The Homestead Bakery, Arthur

Toohill Seed & Beef Service, Heyworth

Turasky Meats, Springfield

Two Fat Guys Gourmet Sauces, McHenry

Uncle Joe's Sauces, Ina

*Voss Pecans, Carlyle

*Wind Ridge Herb Farm, Caledonia

Zillion's Chili, Springfield
[Text from Illinois Department of Agriculture file received from the Illinois Office of Communication and Information]