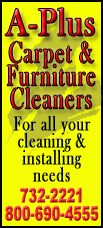 I am, after all, just another in a long line of little boys from Lincoln who grew up re-creating Roy S. Anderson Gymnasium's "Lights Out" ritual in their living room on a Little Tykes hoop. While journalistic ethics require that I do my best to be an unbiased observer, no set of standards can legislate that little boy Railer fan who still lives deep inside me. Don't tell my old-school journalism professor from college that I said this, but, I'll be rooting for our Railers tonight.

However, in tonight's game, my rationale for cheering our Railers on isn't just about an affinity for the sons of my hometown. While my sentimental side can recall being a referee during the Junior Railer basketball careers of Max Cook and Tyler Horchem, my desire for a Railer win isn't about that either. Nope, not tonight.

For me, tonight's game is a battle over how the game of basketball should be defined.

If that sounds like a strangely philosophical perspective, well, it is. Allow me to explain.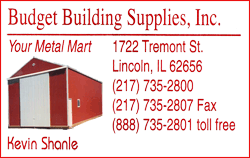 Tonight, the Pioneers present a most formidable challenge to the Railers in the form of one player: Keita Bates-Diop.
To be frank, Bates-Diop is, by all accounts, a superstar. A 6-foot-7 junior, Bates-Diop has already offered his verbal commitment to play for Ohio State University in two years. A wiry athlete with a silky shooting touch, Bates-Diop is touted as the nation's No. 18-ranked player in the 2014 class by ESPN's recruiting experts. Meanwhile Rivals.com lists him as the nation's No. 20-ranked player, while still another popular evaluation service, Scout.com, lists him as the No. 28-ranked player in the nation. Bates-Diop has led the Pioneers to a 22-5 record this season, averaging over 18 points and six rebounds per game.
To no surprise, any time U-High is mentioned, so is Bates-Diop. While he's certainly deserving of his recognition, and he is surrounded by a strong supporting cast, it's hard not to believe that his rising star doesn't at times eclipse the rest of his team. When basketball fans watch a Pioneer game, they're going to watch Keita Bates-Diop -- not necessarily the Pioneers.
Let me be clear: There's no indication that Bates-Diop invites or initiates this. He may be as humble as a church mouse. He and his remarkable skills aren't the problem; it's the new trend of our star-crazed sports culture. We thirst for "the next star" at the college or professional level, blind to the simple beauties of the game itself. We salivate over a slam-dunk but hardly blink at the perfect backdoor cut. Basketball has become all about the sizzle and less about substance.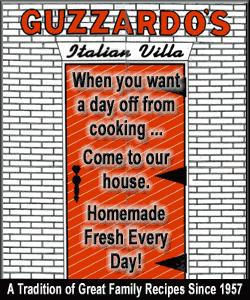 Maybe I'm loony, but I have a problem with that view of basketball. I consider myself a basketball purist, and one of the tenants of my hoops religion is that basketball is the ultimate team game.
Which brings us to the 2012-13 Railers.
Lincoln has won 27 games this season without a single superstar. No member of Lincoln's starting lineup sports a scoring average like the Big Ten-bound Bates-Diop, but no Railer will be a non-factor in tonight's contest either. While I won't predict a win, I am entirely confident that between four and six Railers will make major contributions.
That's the way the game is supposed to be played: five players on the floor, seeking a common goal, sharing the glory and the blame. By those standards, for me and my purist perspective, this season's unselfish sharpshooting Railers have been a joy to watch.
While it isn't the first time that the balanced Railers are pitted against a superstar-powered opponent, tonight's game is by far the most important.
During the regular season, the Railers handled Champaign Centennial star and University of Illinois commit Michael Finke, beating the Chargers 53-48. Lincoln also got the best of Chatham-Glenwood sharpshooter and Division I prospect Peyton Allen and swept two games against Springfield Lanphier's highly regarded Larry Austin.
But, tonight's game is different. March Madness is officially upon us and the loser will go home, not to be heard from again for another eight months or so. For the winner, the next game is sectional semifinals, next Wednesday at Mount Zion.
The ticket takers in Mount Zion might be hoping to see Bates-Diop take his stardom to sectionals.
But not me.
I'm hoping the no-name Railers' season of playing "the right way" survives at least one more superstar.
[By JUSTIN TIERNEY]