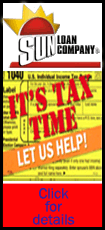 The Illinois Historic Preservation Agency, Illinois Department of Veterans' Affairs, Illinois Korean Memorial Association, and the Abraham Lincoln Presidential Library and Museum, along with media partners the Illinois Press Association and the Illinois Broadcasters Association, are sponsoring "Illinois Remembers the Forgotten War." For more information, visit www.illinois-history.gov or www.veterans.illinois.gov.
Illinoisans killed in action in Korea,
March 1953
By county of residence
(Source: U.S. Department of Defense records)
Adams:
2nd Lt. Robert E. McIntyre, Army, March 5.
Alexander:
Master Sgt. Harold Sells, Army, March 23.
Champaign:
Pfc. Kenneth W. Reich, Army, March 5.
Clark:
Pfc. Harold E. Yelton, Marines, March 28.
Cook:
Master Sgt. Stanley R. Bator, Army, March 25.

Pvt. Willard J. Bruette, Army, March 21.

Pvt. Richard Fugate, Army, March 22.

Pfc. Oscar Garcia, Marines, March 28.

Cpl. Felix Giangrande, Marines, March 29.

Pfc. James M. Lewis, Marines, March 26.

Sgt. Reginald Madison, Marines, March 2.

Pfc. Clarence Menclewicz, Army, March 7.

Cpl. Edward F. Poczekaj Jr., Marines, March 28.

Cpl. Sirio A. Ricci, Marines, March 29.

Pfc. Robert E. Schultz, Marines, March 26.

Pfc. Isaac Simpson Jr., Marines, March 27.

Pfc. Adam Swornog, Army, March 25.

Pvt. John P. Walsh, Army, March 4.
Iroquois:
Pfc. Richard Williamson, Army, March 7.
Kane:
Cpl. Roy J. Andresen, Marines, March 20.
Knox:
Pfc. Everett J. Howard, Marines, March 26.
LaSalle:
Pfc. Raymond Szymovicz, Marines, March 28.
Macon:
Cpl. Glen K. Trulock, Army, March 23.
Macoupin:
Cpl. Richard L. Loveless, Army, March 24.
McHenry:
Sgt. Charles Martin, Marines, March 23.
Peoria:
Cpl. Donald E. Shaver, Marines, March 28.
Sangamon:
Pfc. James R. Moffitt, Marines, March 26.
Vermilion:
Sgt. 1st Class Bernard R. Hewitt, Army, March 7.
Williamson:
Sgt. Robert E. Burton, Marines, March 27.
Winnebago:
Pvt. Charles H. Long, Army, March 23.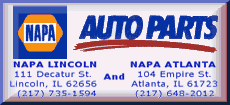 Key events during the Korean War,
March 1953
For nearly 20 months, two armies were deadlocked along a jagged front bisecting the Korean Peninsula, with Communists to the north and NATO forces in the south. Since July of 1951, the war had been characterized by isolated but intense fighting, yet neither side meant to change the status quo in any meaningful way, and the line had hardly budged despite the bloodshed along it.
Meanwhile, month after month, the armistice talks at Panmunjom went nowhere, still bogged down over whether North Korean and Chinese prisoners, fearing for their lives if they were forcibly returned north, should be repatriated.
But things began to happen in March of 1953, both at the front lines and also at Panmunjom. The relative quiet of February was shattered during March 1953 as heavy fighting erupted when Chinese forces attacked several United States outposts. This marked the beginning of a renewed intensity in the fighting that would continue right up to the armistice several months later.
Hill 355, known to American forces at Little Gibraltar, was assaulted by the Chinese on March 17. The 9th Infantry Regiment, 2nd Infantry Division, was initially driven off the hill, but retook a portion of it later in the day, with heavy casualties suffered by both sides.
Places with names like Old Baldy, T-Bone, Outpost Erie and Pork Chop Hill soon became infamous when Communist Chinese forces launched attacks starting on March 23. The determined and savage Chinese attacks seized these outposts from the defending 7th Infantry Division and a Colombian battalion. The Chinese managed to hold onto their gains despite a vicious counterattack by the United Nations as hundreds of thousands of artillery rounds rained down on the combatants. The fighting was often in very close quarters.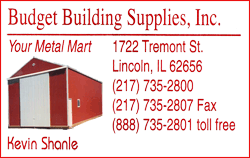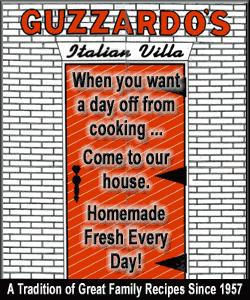 Then, on March 26, the Chinese attacked the Vegas, Reno and Carson outposts defended by the 5th Marine Regiment. The attackers seized these outposts, but the U.S. Marines retook them and held these strategic hills despite repeated counterattacks by the Chinese that ended up destroying an entire Chinese regiment.
The world was rocked on March 5 when Soviet Premier Joseph Stalin died. Stalin had ruled the nation with an iron fist for three decades and greatly extended the borders of communism worldwide. New Soviet Premier Georgi Malenkov spoke of a "peaceful coexistence" between communist nations and the rest of the world, something that was not being borne out on the battlefields of Korea.
Only weeks after Stalin's death, progress was finally made at the armistice talks at Panmunjom on the thorny issue of exchanging prisoners of war. On March 28 North Korean Premier Kim Il Sung and Communist Chinese representative Peng Teh-huai announced that they would agree to a POW exchange. Finally, after nearly three years of war, a peaceful settlement to the conflict seemed within reach.
Illinois Korean War Memorial
The Illinois Korean War Memorial is located in Springfield's Oak Ridge Cemetery, the same cemetery that contains the Lincoln Tomb. Oak Ridge is the nation's second-most-visited burial ground, behind only Arlington National Cemetery.
Dedicated on June 16, 1996, the memorial consists of a 12-foot-tall bronze bell mounted on a granite base. At the circumference of the base are four niches, each with a larger-than-life figure representing a branch of the armed services. Inscribed on the base are the names of 1,754 Illinoisans killed in Korea.
The Illinois Korean War Memorial is administered by the Illinois Historic Preservation Agency and may be visited daily free of charge.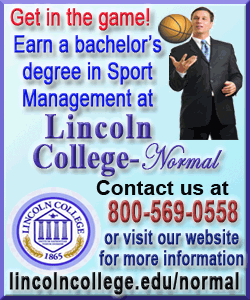 Korean War veterans oral history project
Abraham Lincoln Presidential Museum
The oral history program at the Abraham Lincoln Presidential Library and Museum offers "Veterans Remember," a collection of interviews with Illinois residents about their wartime experiences, at the library's website, http://www2.illinois.gov/alplm/
library/Pages/default.aspx. The interviews concern the experiences of Illinois veterans who fought in several conflicts, including the Korean War, as well as the experiences of those on the home front. Visitors to the website can listen to or watch the interviews in their entirety. Several of the interviews have transcripts, and most have still images as well.
Website visitors will need a computer capable of playing MP3 audio files or MPG compressed video files in order to listen to the interviews. The transcripts and still images are also accessible. Volunteers conducted and edited many of the interviews and developed the transcripts that accompany them.
Korean War National Museum
The Korean War National Museum, or KWNM, celebrates the 60th anniversary of the Korean War with a renewed focus on getting a world-class museum built now, in the lifetime of the Korean War veterans. Media reports have outlined a proposal of the KWNM to obtain 7,000 square feet of prime space on Navy Pier in Chicago for a state-of-the-art, world-class museum where visitors could come to honor and learn about the service and sacrifices of the Americans, South Koreans and their U.N. allies in the "forgotten victory." Those plans are continuing to be developed.
Meanwhile, the Denis J. Healy Freedom Center, at 9 South Old State Capitol Plaza in Springfield, is open Tuesday through Saturday from 10 a.m. to 5 p.m. Admission is free, but donations are accepted.
The KWNM welcomes donations of photographs, documents, diaries and artifacts of those who served in the Korean War. To learn more about the KWNM, or to volunteer or donate, visit www.kwnm.org or look for the museum on Facebook.
Korean War booklet
The Illinois Korean Memorial Association, an all-volunteer organization, has published a booklet, "A Brief History of the Korean War," copies of which have been provided free of charge to public libraries, high schools and junior high schools in Illinois. Individuals may obtain a copy by sending a $10 check or money order to: Illinois Korean Memorial Association, P.O. Box 8554, Springfield, IL 62791.
Tax-deductible donations are welcome. All donations go to the book project and to the upkeep of the Illinois Korean War Memorial.
[Text from file received from the Illinois Historic Preservation Agency]