Few people understand the vital role blood platelet donation can make in a cancer patient's recovery and the high demand for platelets, especially because of their short five-day shelf life.

"When a patient undergoes chemotherapy or radiotherapy to treat cancer such as leukemia, that treatment can suppress the patient's bone marrow where blood cells are produced. Until the bone marrow recovers, the patient will be at risk of severe bleeding due to a lack of platelets, which are responsible for blood clotting in the bloodstream. The recovery period may take several weeks," explained Dr. Meghna Desai, who practices as a hematologist and oncologist with the Simmons Cancer Institute and SIU School of Medicine.

Desai added: "More patients are being successfully treated with platelet transfusions after chemotherapy. This has led to a large increase in the numbers of platelet transfusions needed. Platelet transfusions can also be lifesaving to patients in whom bleeding due to a lack of platelets can leave serious long-term consequences."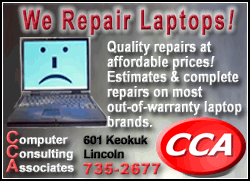 Ann McKanna, president of the Illinois Coalition of Community Blood Centers, explained how "the process for platelet donation is different from that of whole blood."
"Apheresis (ay-fur-ee-sis) is a special kind of blood donation that allows a donor to give specific blood components, such as platelets," she said. "During the apheresis procedure, all but the needed blood component are returned to the donor. One apheresis donation provides enough platelets for one complete transfusion -- that's six times the amount collected from a whole blood donation.
"Since platelets are replenished fairly quickly in your system, a volunteer can donate platelets every seven days up to 24 times a year," she added.
Representatives from the American Cancer Society said it is important that the public is aware of how people can make a difference in a cancer patient's life and have an effect on their recovery by donating platelets.
"The American Cancer Society knows the lifesaving power of volunteers," said Stephen Hunt, regional director for the organization's Western Region. "Individuals who donate blood or platelets on a regular basis, drive a patient to and from treatments, or take time out or recruit others to participate in our Cancer Prevention Study-3 are literally saving lives today and in the future."
The American Cancer Society is currently seeking cancer fighters in the Springfield area who are interested in helping to spread the word about participating in the Cancer Prevention Study-3, known as CPS-3, a historic nationwide study to help researchers better understand the genetic, environmental and lifestyle factors that cause or prevent cancer.
CPS-3 enrollment will take place at the Stratton Building in Springfield on May 1 and at other sites in Taylorville and Springfield later in the month.
For information on the study, guidelines for enrollment, dates and times, and enrollment sites throughout Illinois, visit www.cps3illinois.org. To make an appointment, visit the CPS-3 website or call the American Cancer Society at 217-523-4503.
"As a cancer survivor, this event is very important for Illinoisans receiving lifesaving cancer treatments," said state Rep. Marcus Evans, D-Chicago, in connection with the news conference. "Raising awareness and educating our communities about the need for blood platelet donations is vital in the fight against cancer. I thank the American Cancer Society and the Illinois Coalition of Community Blood Centers for teaming up to help improve the lives of our friends, family and neighbors."
The Illinois Coalition of Community Blood Centers is a statewide association made up of not-for-profit blood centers whose mission is to increase awareness of the importance of volunteer blood donation through public education and advocacy. To schedule an appointment to donate platelets or whole blood, contact your local community blood center.
ICCBC members and contact information: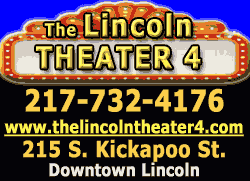 ___
The American Cancer Society is a global grass-roots force of 3 million volunteers working to save lives and end cancer. For nearly a century, the organization has been involved in cancer prevention and early detection, support for people who have been diagnosed with cancer, finding cures, and related public policy work. The American Cancer Society is the nation's largest nongovernmental investor in cancer research, contributing more than $3.8 billion. To learn more about the American Cancer Society or to get help, call 1-800-227-2345 anytime or visit wwwcancer.org.
[Text from news release from Illinois Coalition of Community Blood Centers and American Cancer Society, Illinois Division]