Today's highlight in history:
On March 4, 1913, Woodrow Wilson was inaugurated as the 28th president of the United States, succeeding President William Howard Taft.
On this date:
In 1789, the Constitution of the United States went into effect as the first Federal Congress met in New York. (The lawmakers then adjourned for lack of a quorum.)
In 1791, Vermont became the 14th state.
In 1813, President James Madison was inaugurated for a second term of office.
In 1861, Abraham Lincoln was inaugurated as the 16th president of the United States. The U.S. Government Printing Office began operation. The Confederate States of America adopted as its flag the original version of the Stars and Bars.
In 1863, the Idaho Territory was created.
In 1888, legendary college football coach Knute Rockne was born in Voss, Norway.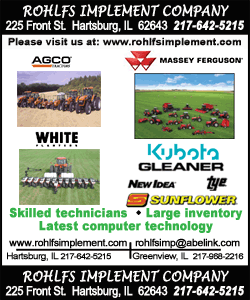 In 1913, just before leaving office, President William Howard Taft signed legislation replacing the Department of Commerce and Labor with separate Departments of Commerce and Labor. The "Buffalo nickel" officially went into circulation.
In 1933, Franklin D. Roosevelt took office as America's 32nd president.
In 1943, "Mrs. Miniver" won six Academy Awards, including best picture and best actress for Greer Garson (whose 5 1/2-minute acceptance speech became the butt of industry jokes). James Cagney won best actor for "Yankee Doodle Dandy."
In 1952, Ronald Reagan and Nancy Davis were married in San Fernando Valley, Calif.
In 1963, American poet William Carlos Williams, 79, died in Rutherford, N.J.
In 1987, President Ronald Reagan addressed the nation on the Iran-Contra affair, acknowledging that his overtures to Iran had "deteriorated" into an arms-for-hostages deal.
Ten years ago: The Army's oldest armored division, "Old Ironsides," got orders to head for the Persian Gulf as the total of U.S. land, sea and air forces arrayed against Iraq or preparing to go neared 300,000. A bomb in a backpack killed 22 people at an airport terminal in the southern Philippines.