The influenza virus can survive for 24-48 hours or longer on nonporous surfaces and for eight to 12 hours on porous surfaces such as paper or cloth. The flu virus can easily be transmitted to a person's hands from these surfaces.

Flu viruses may be spread when a person touches a hard surface (such as a desk or door knob) or an object (such as a keyboard or pen) where the virus has landed and then touches his or her eyes, nose or mouth. Routine cleaning of surfaces will help stop the virus from spreading in this way.

Routinely clean surfaces and items that are frequently touched by different people, such as doorknobs, faucets and telephones. Wipe these surfaces with a household disinfectant, following the directions on the product label.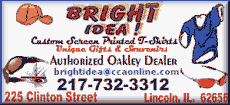 The Logan County Department of Public Health has a limited supply of flu vaccines still available. The hours for vaccines at the health department are 7:30 a.m. until 4 p.m. Monday through Friday. No appointment is required. The influenza vaccine is also available on the HOPE Mobile during its regularly scheduled stops.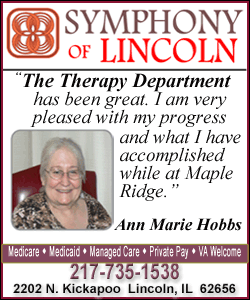 The cost of the seasonal flu shot is $25 for adults, $16.75 for children 6 months through 18 years of age who have no health insurance or health insurance that doesn't cover vaccines, and free to those with a Medicaid or Medicare card.
For more information on the seasonal influenza vaccine, call the Logan County Department of Public Health at 217-735-2317.
For more information, visit www.flu.gov and www.lcdph.org.
[Text from file received from the Logan County Department of Public Health]