Colonoscopies are considered the "gold standard" in colorectal cancer screening, but other tests are also available. A flexible sigmoidoscopy is another screening procedure that uses a shorter colonoscope and examines only the last one-third of the colon. The doctors may also provide genetic testing for colorectal cancers.

"I donít think we can emphasize enough the lifesaving capacity of these screening tests," said James Thiele, M.D., colon and rectal surgery specialist at Springfield Clinic. "The survival rates for early diagnosis versus the survival rates for patients whose cancer has already spread is astronomical."

According to the American Cancer Society, the five-year survival rate for colon cancer found at an early, localized stage is 90 percent. The five-year survival rate for colon cancer once it has spread is 12 percent.

Colorectal cancer occurs when malignant cells are found in the colon or rectum. Because colon cancer and rectal cancers have many features in common, they are sometimes referred to together as colorectal cancer. Cancerous tumors found in the colon or rectum also may spread to other parts of the body.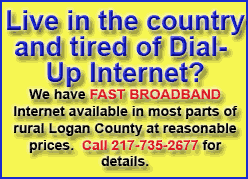 Excluding skin cancers, colorectal cancer is the third-most-common cancer in both men and women -- and the second-leading cause of cancer-related deaths. The lifetime risk of developing colorectal cancer is one in 20. The American Cancer Society estimates that, in 2013, 142,820 new cases of colorectal cancer will be diagnosed. Colorectal cancers are expected to cause approximately 50,830 deaths this year.
Early diagnosis dramatically increases the chance of survival. In fact, the number of deaths due to colorectal cancer has decreased, which is attributed to the increased use of screening colonoscopy and polyp removal.
Risk factors for colorectal cancer may include:
Age -- Most people who have colorectal cancer are over age 50; however, it can occur at any age.

Race Ė African-Americans have the highest risk for colorectal cancer.

Diet -- Colorectal cancer is often associated with a diet high in red and processed meats.

Polyps -- Benign growths on the wall of the colon or rectum are common in people over age 50 and are believed to lead to colorectal cancer.

Personal history -- People who have had colorectal cancer or a history of adenomatous polyps have an increased risk for colorectal cancer.

Family history -- People with a strong family history of colorectal cancer or polyps in a first-degree relative (especially in a parent or sibling before the age of 60 or in two first-degree relatives of any age) have an increased risk for colorectal cancer.

Ulcerative colitis or Crohn's disease -- People who have an inflamed lining of the colon have an increased risk for colorectal cancer.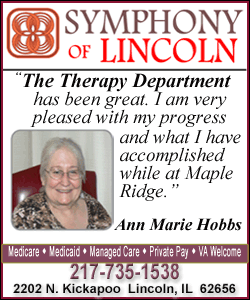 Inherited syndromes, such as familial adenomatous polyposis or hereditary nonpolyposis colon cancer.

Obesity.

Physical inactivity.

Heavy alcohol consumption.

Type 2 diabetes.

Smoking.
Though the exact cause of colorectal cancer is unknown, there are behavioral changes that can have some effect. The American Cancer Society estimates that nearly one-third of all cancer deaths can be attributed to weight, diet and lack of physical activity.
"There are certainly things we can do to better our odds of prevention -- eating right, exercising, not smoking," says Ashish Chopra, M.D., specialist in gastroenterology at Springfield Clinic. "But screening tests, such as colonoscopies, can catch the disease early, allowing us to treat colorectal cancers before they become deadly, or before they become cancer at all. They truly are lifesavers."
A colonoscopy procedure with a Springfield Clinic colon and rectal surgeon or gastroenterologist can typically be scheduled within two weeks of the initial consultation appointment. Patients with acute symptoms, like blood in the stool, will be given the highest priority and seen as soon as possible. Most screening colonoscopies are completed at Springfield Clinic's Ambulatory Surgery & Endoscopy Center, located at the clinic's Main Campus East Building, 1025 S. Sixth St. in Springfield.
To schedule a colonoscopy or other colorectal cancer screening tests, call Springfield Clinic at 217-528-7541 or visit www.springfieldclinic.com/ColonHealth.
___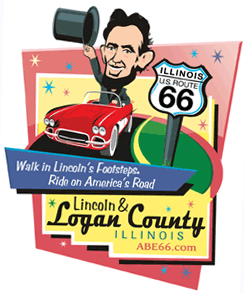 Springfield Clinic is a progressive, physician-led multi-specialty medical group devoted to providing the highest quality health care to its patients. With more than 375 physicians and midlevel providers practicing in nearly 80 medical specialties and sub-specialties, Springfield Clinic serves a population of nearly 1million patients throughout the central Illinois region. As one of the largest private, multi-specialty medical clinics in Illinois, Springfield Clinic currently employs over 2,000 clinical and administrative staff members, committed to leadership in quality, service and technology. For more information, go to www.springfieldclinic.com.
[Text from file received from Springfield Clinic]