Today's highlight in history:
On March 5, 1963, country music performers Patsy Cline, Cowboy Copas and Hawkshaw Hawkins died in the crash of their plane, a Piper Comanche, near Camden, Tenn., along with pilot Randy Hughes (Cline's manager).
On this date:
In 1770, the Boston Massacre took place as British soldiers who'd been taunted by a crowd of colonists opened fire, killing five people.
In 1868, the Senate was organized into a Court of Impeachment to decide charges against President Andrew Johnson, who was later acquitted.
In 1933, in German parliamentary elections, the Nazi Party won 44 percent of the vote; the Nazis joined with a conservative nationalist party to gain a slender majority in the Reichstag.
In 1934, the first Mothers-in-Law Day celebration and parade took place in Amarillo, Texas.
In 1946, Winston Churchill delivered his "Iron Curtain" speech at Westminster College in Fulton, Mo.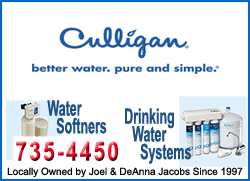 In 1953, Soviet dictator Josef Stalin died after three decades in power. Composer Sergei Prokofiev died in Moscow at age 61.
In 1960, Cuban newspaper photographer Alberto Korda took the now-famous picture of guerrilla leader Ernesto "Che" Guevara during a memorial service in Havana for victims of a ship explosion. Elvis Presley was discharged from the U.S. Army.
In 1970, the Treaty on the Non-Proliferation of Nuclear Weapons went into effect after 43 nations ratified it.
In 1979, NASA's Voyager 1 space probe flew past Jupiter, sending back photographs of the planet and its moons.
In 1982, comedian John Belushi was found dead of a drug overdose in a rented bungalow in Hollywood; he was 33.
In 1983, Country Music Television (CMT) made its debut with the video "It's Four in the Morning," performed by Faron Young.
In 1993, Palair Macedonian Airlines Flight 301, a Fokker 100, crashed after taking off from Skopje (SKOHP'-yah) Airport, killing 83 of the 97 persons aboard.