Today's highlight in history:
On March 6, 1933, a national bank holiday declared by President Franklin D. Roosevelt aimed at calming panicked depositors went into effect. (The holiday was supposed to last four days, but was extended until it was gradually lifted starting March 13.)
On this date:
In 1836, the Alamo in San Antonio, Texas, fell to Mexican forces after a 13-day siege.
In 1853, Verdi's opera "La Traviata" premiered in Venice, Italy.
In 1857, the U.S. Supreme Court ruled in Dred Scott v. Sandford that Scott, a slave, was not an American citizen and could not sue for his freedom in federal court.
In 1912, Oreo sandwich cookies were first introduced by the National Biscuit Co.
In 1933, Chicago Mayor Anton Cermak, wounded in an attempt on then-President-elect Franklin D. Roosevelt's life the previous month, died at a Miami hospital at age 59.
In 1944, U.S. heavy bombers staged the first full-scale American raid on Berlin during World War II.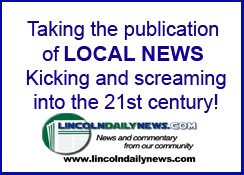 In 1953, Georgy Malenkov was named premier of the Soviet Union a day after the death of Josef Stalin.
In 1967, the daughter of Josef Stalin, Svetlana Alliluyeva (ah-lee-loo-YAY'-vah), appeared at the U.S. Embassy in New Delhi and declared her intention to defect to the West.
In 1970, a bomb being built inside a Greenwich Village townhouse by the radical Weathermen accidentally went off, destroying the house and killing three group members.
In 1973, Nobel Prize-winning author Pearl S. Buck, 80, died in Danby, Vt.
In 1983, in a case that drew much notoriety, a woman was gang-raped atop a pool table in a tavern in New Bedford, Mass., called Big Dan's; four men were later convicted of the attack.
In 1988, the board of trustees at Gallaudet University in Washington, D.C., a liberal arts college for the deaf, selected Elisabeth Zinser, a hearing woman, to be school president. (Outraged students shut down the campus, forcing selection of a deaf president, I. King Jordan, instead.)
Ten years ago: A somber President George W. Bush readied the nation for war against Saddam Hussein, hurling some of his harshest invectives yet at the Iraqi leader during a prime-time news conference. The United States ratified a treaty on cutting active U.S. and Russian long-range nuclear warheads by two-thirds. Democrats blocked President Bush's nomination of Miguel Estrada to a federal appeals court.