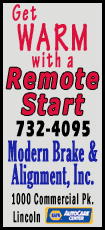 Rauner's initial effort will not be a formal or traditional campaign. After spending several months talking with local and national leaders in business, education reform and politics, and crisscrossing the state attending Lincoln Day dinners and other events, Rauner is now entering a more intense period of consideration of a potential candidacy. For the next 60 days, Rauner will significantly increase his events and meetings, while looking to make a final determination on a candidacy well in advance of the March 2014 primary election.

Rauner commented: "I was born and raised in Illinois. I've raised my family and grown businesses here. And I love our state. That's why it's so heartbreaking to see the mess we're in. Near the bottom in the nation in unemployment and tax rates. Worst in the country in debt and credit ratings. Rampant corruption in government. Failing schools and violent crime that destroy the future of too many of our children. We need major changes in the way we tax and spend, the way we treat businesses and workers, the way we deal with our state budget and pensions, and the way we run our schools. The political class in Springfield are either unwilling to, or incapable of, making the kind of changes we need. That's why I'm considering running for governor."
Rauner continued: "I have a few ideas that I'm very passionate about, but I don't have all the answers. I want to hear what's on Illinoisans' minds. For the next 60 days I'm going to do something folks in Springfield don't do -- listen. I want to listen to how our citizens think we should tackle our state's problems. That's the first step in reclaiming our state -- engaging our people, listening to ideas and hearing about things I don't know. In the process, I hope to figure out whether our people might be interested in a candidate for governor who is a self-made entrepreneur rather than a politician, who has a passion for education, and a track record of getting results in business and the economy."
Rauner also released a list of 20 individuals who are members of the Rauner Exploratory Committee. That list is below.
Jim Schultz, from Effingham, former chairman of the board of the Illinois Chamber of Commerce, is chairman of the exploratory committee. Schultz said: "Bruce Rauner has the economic know-how, the leadership skills and the passion for reform we desperately need in Springfield. If there ever was a time when state government needed a breath of fresh air, it is now, and it is Bruce Rauner."
Jack Roeser, from Carpentersville, a Republican Party leader and member of the exploratory committee, said: "Politicians come and go without making much of a change to the status quo. Illinois needs a major economic transformation, and that's what we'd get with Bruce Rauner. He has the backbone to stand up to the status quo power brokers in Springfield. Rauner doesn't need the job and can't be bribed, bought or pushed around. That's what our state needs now."
Rauner's listening tour starts this week in Morton and Okawville and will take him to every corner of Illinois.
Background on Bruce Rauner
Bruce Rauner was born and raised in Illinois. His grandfather was a Swedish-speaking, small-town dairyman; he taught Bruce about fishing, hunting and the value of hard work. Bruce's first job was flipping burgers; his second job was parking cars. A hardworking and good student, he worked while he attended Dartmouth College, where he graduated with top honors, and he earned an MBA from Harvard.
Returning to Illinois, in 1981, Bruce began working at then-startup investment company Golder, Thoma, Cressey, later known as GTCR. As one of its earliest partners, Rauner was able to help build the firm into one of the most successful businesses in Illinois.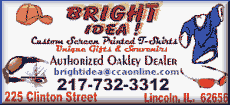 Bruce and his wife, Diana, are leading figures in many community and charitable activities in Illinois. Chief among them are support of public education and education reform, including the movement to expand charter schools and support teacher training.
Rauner is an avid outdoorsman. He and his six children enjoy fly-fishing, bird hunting and skiing. He also likes to ride his Harley and drive his 22-year-old camper van.
Rauner has never run for office before. He has raised a family and built a successful business in the state he loves. Heartbroken and outraged by Illinois' current standing among the worst in the nation in jobs, debt, taxes, credit rating, crime and public education, he has formed an exploratory committee to gauge support for a possible run for governor.
Chairman: J.M. "Jim" Schultz, Effingham -- founder of Open Prairie Ventures; former chairman of Illinois Chamber of Commerce; founder and past president of Effingham County Community Foundation; board member and past chairman of Southeastern Illinois Community Foundation

Co-chair: Elizabeth Christie, Chicago -- founder of Avent America; angel investor in small startups; board member of the Illinois Policy Institute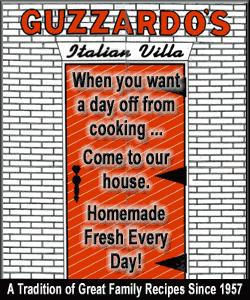 Dr. Richard Chaifetz, Lake Forest -- founder, chairman and CEO of ComPsych Corp., the world's largest employer of employee assistance programs, serving over 53 million individuals throughout the U.S. and 120 countries; chairman of Chaifetz Group; member of The Economic Club of Chicago and The Executives' Club of Chicago

Lula Ford, Chicago -- former Chicago public school teacher, principal and administrator, and public school reform activist; was also the first African-American appointed to the Illinois Commerce Commission in its 95-year history

Ken Griffin, Chicago -- founder and CEO of Citadel; on board of directors of the Chicago Public Education Fund; member of the World Economic Forum, G100, The Economic Club of Chicago and The Commercial Club of Chicago

Greta Huzienga, Chicago -- former Chicago public high school teacher and early childhood educator; development adviser to the Academy for Global Citizenship

Warren Holtsberg, Wayne -- a director of MVC Capital; board member of the Illinois Venture Capital Association, the Chicagoland Entrepreneurship Center and Illinois Ventures, the venture capital arm for the University of Illinois

Edgar "Ned" Jannotta Sr., Winnetka -- chairman emeritus of William Blair; past president of The Economic Club of Chicago and The Commercial Club of Chicago

James Kenny, Glenview -- former U.S. ambassador to Ireland; former owner of Kenny Construction; served on transition team for former Illinois Gov. Jim Edgar and President George W. Bush

Robert E. King, Burr Ridge -- chairman of Rasmussen; former chairman and CEO of Deltak; board member of Benedictine University, The Academy of Urban School Leadership, the African Wildlife Foundation and Northwestern Wildcat Athletics Venture Enterprise Fund; member of The Commercial Club of Chicago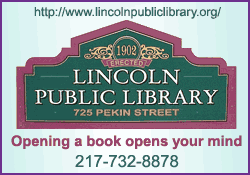 Peter Mason, Hinsdale -- founding member of Freeborn & Peters and chairman of the Executive Committee

Ed McMillan, Greenville -- former president and CEO of Purina Mills; member of the board of trustees of the University of Illinois; chairman of University of Illinois Research Park

Jack Miller, Bannockburn -- founder of Quill Office Supplies and The Jack Miller Center for Teaching America's Founding Principles and History

Charles Potter, Lake Forest -- president and CEO of Max McGraw Wildlife Foundation; founder and chairman of Great Outdoors; former vice president of the North American Wildlife Foundation; chairman of the Illinois Nature Preserves Commission

Jack Roeser, Carpentersville -- founder of Otto Engineering; named Hi-Tech Entrepreneur of the Year; built 500-person high-tech manufacturing business from a $5,000 start; public school reform activist

E. Mitchell Roob Jr., Indianapolis, Ind., native of Northbrook -- former Indiana secretary of commerce and Indiana Economic Development Corp. CEO, who led in bringing 55,000 new jobs and $8.1 billion in investments to Indiana in his term

John Rowe, Chicago -- former CEO of Exelon Corp.; chairman of Illinois Institute of Technology

William H. Strong -- co-chief executive for the Asia Pacific region of Morgan Stanley; led economic mission to Iraq in 2008 for the Department of Defense; past member of the Board of Visitors of the United States Military Academy at West Point; Illinois finance chairman for the presidential campaign of Sen. John McCain in 2008; served as one of two national co-chairmen for the 2012 presidential campaign of Gov. Tim Pawlenty

David Weinberg, Winnetka -- chairman and CEO of Judd Enterprises

Miles White, Lake Forest -- chairman and CEO of Abbott Laboratories; chairman of The Commercial Club of Chicago; a director for McDonald's, Caterpillar and Northwestern Memorial Hospital; and former chairman of the Federal Reserve Bank of Chicago
[Text from file received from the Bruce Rauner Exploratory Committee]