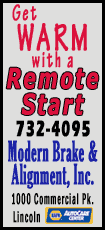 This tour, at the farm of father-son team John and Steve Ward, was one of six the moms will take for a "peek inside the barn" to see for themselves. The moms suited up in protective gear to protect the health of the pigs and walked through the barns of this "wean to finish" farm, where piglets arrive when they are about 12 pounds. The pigs leave the farm to go to market when they are 250-300 pounds.

"What I thought I was going to see versus what I actually saw are so different," said Renee Keats, Highland Park. "This was a great opportunity to see pigs and see how they're really raised."

In addition to seeing the farming operation, the participants in the Field Moms program got a glimpse of the care and passion the Ward family puts into their farm, and that wasn't lost on Keats, who has a background in public health and is an active blogger.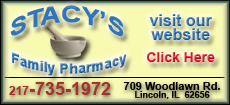 "Steve really loves the animals that he raises, and I can see it in the way he talks to them, treats them and interacts with them," Keats said. "It's not just a business and it's not just moving product along. It's a genuine love of what he's doing."
Teresa Buse from Streamwood said: "I just assumed the hogs would be free-range and was surprised to learn about all that is involved in creating the right environment that is best for the animals. These hogs on the Ward farm are valued, cared for and provided with the best conditions to be raised as food."
"I enjoyed meeting the Field Moms and answering their questions," said seventh-generation farmer Steve Ward. "For a lot of the moms, this was their first visit to a farm, and I tried to give them a realistic look into what we do here and how we do it. My pigs are being raised just 55 miles from Chicago, and consumers will find pork from my farm in their Chicago grocery stores."
In addition to meeting and talking with Ward and his family, the group also met with a representative from Farmland Foods, the company that sources the locally grown pork from the Ward family.
Tanja Saarinen, a participant from Oak Park, shared her thoughts about the farm.
"My first visit to an Illinois farm was eye-opening," she said. "The amount of work, investment and time needed to farm is enormous. My guess is that even though there are differences between farms, the basic work and commitment to a lifestyle is the same for all of them.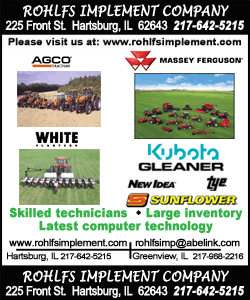 "I joined the Field Mom program so I could tell my children where our food comes from, and we have now been able to have several discussions on pigs and meat production in general. I'm looking forward to our next visit and learning about other farms," Saarinen added.
The Field Moms program is supported by Illinois Farm Families, who represent thousands of individual farmers throughout the state who are committed to growing nutritious, quality food consumers can feel good about.
Between February and November this year, the Field Moms group will visit beef, pork, canning-vegetables, dairy and grain farms. They will each record their days on the farms through photos, videos and by journaling their observations. After each farm tour, the participants will share what they learned with other moms and consumers through blog posts on www.watchusgrow.org, www.facebook.com/IllinoisFarmFamilies and http://twitter.com/ILFarmFamilies.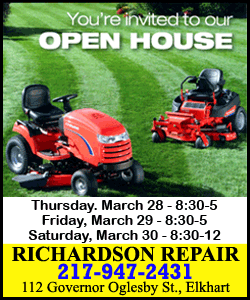 Illinois Farm Families are Illinois farmers who support Illinois Farm Bureau, Illinois Pork Producers Association, Illinois Corn Marketing Board, Illinois Soybean Association and Illinois Beef Association through farmer membership and checkoff programs. The group is committed to having conversations with consumers, answering their questions about food, farmers and farming, and sharing what really happens on today's Illinois family farms. More than 94 percent of Illinois farms are family-owned and operated. The participants in Illinois Farm Families want to show consumers how they grow safe, healthy food for their own families and others.
[Text from file received from Illinois Farm Bureau]