Music for the afternoon will include "Pas Redoublť," by Camille Saint-SaŽns; "Scenes from the Louvre," by Norman Dello Joio; "Engulfed Cathedral," by Claude Debussy; "Danse Bacchanale," from "Samson and Delilah," by Camille Saint-SaŽns; "Homage to Perotin," from "Medieval Suite," by Ron Nelson; "Marche Militaire," and "Selections from Les Misťrables," arranged by Warren Barker. In addition, the ensemble will feature the French horn soloist performing the Larghetto for Horn and Orchestra by Emmanuel Chabrier, transcribed by Dan Dietrich. Also featured on the concert will be the Heart of Illinois Wind Quintet performing "LeBasque," by Marin Marais, arranged by Adam Lesnick. Members of the quintet are Randi Lancaster, flute; Sherrill Diepenbrock, clarinet; Nancy Gillett, oboe; Grant Gillett, bassoon; and Phillip Lancaster, French horn.

The ensemble director, Dr. Manfredo, is the coordinator of music education and teaches undergraduate courses in instrumental music education at ISU. In addition, he is coordinator of the student teaching program.

Manfredo is in constant demand as a guest conductor, clinician and adjudicator. He has conducted various all-state bands and honor bands throughout the Midwest and Southeast. In addition, he has presented lectures and clinics at the Mid-West International Band and Orchestra Clinic, Music Educators National Conference national conference, College Band Directors National Association national conference, National Band Association national conference, Instrumental Music Teacher Educators Biennual Colloquium, and the Conn-Selmer Institute. He has made presentations at state music conferences in Illinois, Indiana, Iowa, Maryland, Massachusetts, Michigan, Ohio and Texas, and internationally in Shanghai, China; Mainz, Germany; Echternach, Luxembourg; Graz, Austria; Coimbra, Portugal; and in various cities throughout Brazil.
Presently, he serves on the board of directors for the Illinois Music Educators Association, where he is head of the Music Teacher Education Division. He was recently appointed chair of the IMEA committee for teacher evaluation. In addition, he serves as the Illinois representative for the North Central Division of the Society for Music Teacher Education.
Lancaster, the French horn soloist, has been a member of the Prairie Wind Ensemble for 29 years. He received his bachelor's degree in horn and voice from Tennessee Temple University and his master's degree in horn and voice performance from the University of Tennessee at Chattanooga. He plays in the Heart of Illinois Wind Quintet, is principal horn of the Illinois Valley Symphony and is often featured with the St. Martin Chamber Players. He currently is music minister at El Vista Baptist Church and works for the Reaching Across Illinois Library System.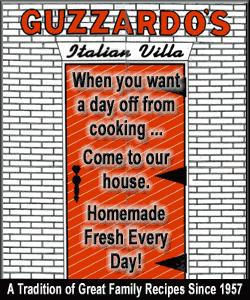 The Prairie Wind Ensemble has a rich history owed to its founder, Conductor Emeritus Donald Lewellen, who created the ensemble in 1977. Dr. Lewellen led the group until his retirement in 2003. Robert Sheldon served as conductor of the ensemble until his departure in 2010 due to job responsibilities as conductor, composer, clinician and concert band editor for the Alfred Publishing Co. Manfredo took over the ensemble beginning in January 2012.
The ensemble membership represents many professional backgrounds. Approximately 70 percent of members are current or retired professional music educators. The remaining 30 percent represent a diverse set of occupations, including recording technician, nurse, educator, anesthesiologist, information technologist, electronics technician, engineer, attorney, homemaker, electrician, retail manager and project manager. Members are from Knoxville, Canton, Macomb, Bloomington, Normal, Peoria Heights, Washington, North Pekin, Marquette Heights, Avon, Morton, Cuba, Galesburg, Chillicothe, Dunlap, Glasford, Mapleton, Bartonville, Metamora, Germantown Hills, Marseilles, Farmington and Elmwood as well as Peoria, East Peoria and Morton.
Tickets can be purchased by phone at 309-694-5136 or in person at the box office at the Performing Arts Center on the main campus of ICC. The cost is $8 for the general public, $6 for students and senior citizens. Tickets are also available for purchase online at www.artsaticc.com.
For more information, pictures and updates on the ensemble, visit www.prairiewindensemble.com.
[Text from file received from the Prairie Wind Ensemble]