But it's hard to say whether that rule will apply to the Lincoln Railer basketball team in Thursday night's sectional semifinal matchup with Chatham-Glenwood in Mount Zion.

The Railers do own two wins over the Titans this season. But, in both games, the Titans were less than 100 percent.

In the first meeting between the two teams, on Dec. 21 at Roy S. Anderson Gymnasium, Lincoln escaped with a 41-39 victory. However, in that contest, Chatham-Glenwood was without center Daniel Helm and guard Cole Harper.

In the second meeting between the two teams, on Jan. 18, Lincoln won 44-33 in Chatham. In that game, the Titans were without their star guard Peyton Allen, who was recovering from mononucleosis.
This time around, Helm, Harper and Allen are all near full strength.
Which drastically diminishes the meaning of the first two games, according to Lincoln coach Neil Alexander.
"We're not playing the same team that we've played the first two times. It's a totally different team," said Alexander. "We're approaching it that way. They've got different options and kids have different responsibilities from their side.
"They will create a lot more problems for us, moving those people around when they have a full squad."
Now healthy, Harper, Helm and Allen join the Titans' two most consistent threats this season: forward Craig Fuchs and guard Miles McAdams. Fuchs was recently named to the Central State 8 all-conference team, while McAdams -- who doubles as the starting quarterback for the Titan football team -- was awarded honorable mention status.

Allen's performance -- and how Lincoln defends him -- could be an especially critical factor in the contest. After initially struggling to regain his strength and scoring prowess in the early span of his comeback in late February, Allen showed signs of returning to form in the Titans' regional championship win over Sacred Heart-Griffin. The junior finished the game with 16 points and hit clutch back-to-back 3-pointers in the second half to extend the Titans' lead over the Cyclones from two points to eight points.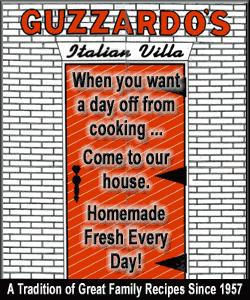 Mirror, mirror in Mount Zion
The healthy Titans, with their diversity of scoring options, perhaps have the most similarities to the Railers of any team that Lincoln has faced this year.
Shooters? Check. Gritty post players with size? Check. Unselfish guards? Check.
Alexander sees similarities.
"No doubt. They have a lot of different weapons," said Alexander. "They can score inside, they can score outside. They are physical, they have good ballhandlers and they have a Division I player (Allen). We've just got to be solid and keep doing what we've been doing. Hopefully, that will be enough."
Cook, Block, Podbelsek, Bowlby receive CS8 honors
Four of the Railers were listed in the Central State Eight awards that were announced this week.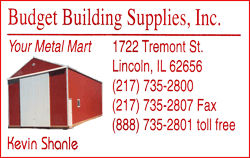 Junior Max Cook, sophomore Gavin Block and senior Will Podbelsek were each named to the all-conference team in voting by coaches. Junior Edward Bowlby received honorable mention all-conference.
Winner gets Centennial
The winner of Thursday night's game will have a short turnaround to face Champaign Centennial on Friday night in the sectional championship. The Chargers, led by University of Illinois commit Michael Finke, defeated Taylorville on Wednesday night 57-51.
[By JUSTIN TIERNEY]