Glenwood's Peyton Allen tied the game with a 3-pointer with less than 10 seconds to go in regulation and then hit a jumper as time expired in overtime to give the Titans a 44-42 win over Lincoln. Glenwood will now play Champaign Centennial on Friday night for the sectional title while the Railers will have to start the process of thinking about what could have been.

Or should have been.

Many will say the play Glenwood used with one second on the clock in the extra session should have never happened had the baseline official made a call that seemed obvious to a packed house in Mount Zion. As Glenwood looked to go for the win, a missed shot was corralled by Lincoln senior Will Podbelsek. As Podbelsek came down with the ball, he was hit in midair and forced out of bounds. Instead of a foul being whistled and giving the senior a chance to hit potential game-winning free throws, the only call made was that Podbelsek had landed out of bounds, giving the ball back to Glenwood with only one tick left, setting up Allen for his heroics.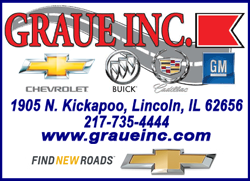 "They deserved better than this," Alexander said about his team after the game, trying to find the right words to say while at the same time fighting back what he may have truly wanted to express. "I'll have to be careful with what I say. "
We understand, Coach, we all feel the same way.
Now, it was a game when Lincoln certainly had numerous chances to put away Glenwood, but untimely turnovers kept the Titans in the game. The Railers got off to a good start from long range as Podbelsek, Tyler Horchem and Max Cook all hit 3s in the first quarter to give Lincoln a quick 9-2 lead. However, due to the early success from long range, the Railers started to settle for 3s instead of running the offense to find possible better looks. In the first eight minutes, the Railers were 3 of 7 from behind the arc without attempting a 2-point shot.
The Titans (22-10) started climbing back late in the first, down only 9-7 at the end of the quarter. Glenwood continued the momentum to finish off a 13-0 run to go up 15-9. Being in a number of big games this year, Lincoln did not panic. They did start looking down low, and a backdoor play to Podbelsek ended the run and started a 7-0 spurt that put the Railers back up. After the layup, Cook hit a 3 and a 2.
Glenwood quickly answered to go up 17-16, but Edward Bowlby's first 3 of the night put Lincoln up 19-17. The Railers would not trail again until overtime. After the Titans tied the game at 19, it was Cook again delivering for 3 and then splitting a pair of free throws to give Lincoln the 23-19 advantage going into the locker room.
As the third quarter started, Glenwood got on the board first, but Cook again made one of two free throws. The Railers finished the night 6 of 9 from the stripe and, yes, in a game that you don't win in overtime, it's easy to think how just a free throw here or there could make a difference. Glenwood was able to tie the game at 26 only to have Bowlby convert on a lob play to start an 8-0 run that carried over into the fourth quarter. Bowlby's basket was followed by another 3 from Cook as well as one from Bowlby himself. Just like that, the Railers had grabbed their largest lead of the night at 34-26.
Coach Todd Blakeman's troops would not give up. After a Glenwood 3, Craig Fuchs was fouled and made both free throws. However, the second make was nullified when a Glenwood player stepped into the lane too quickly. You just got the feeling with 4:45 to go, that point could come back to make a difference in the game.
A Gavin Block score put Lincoln back up by six at 36-30. Glenwood continued to put spurts together, stringing a 5-0 run to pull to within a single point at 36-35. As time ticked down, it was obvious Glenwood would be forced to send Lincoln to the line. With 15.5 seconds to go, junior Joey Olden calmly, and I don't know how much I can stress calmly, stepped to the line and sank both free throws to give Lincoln the three-point cushion at 38-35. The Titans went back downcourt and got the ball to their top option. Allen drained a 3 to tie the game at 38 with just under 10 seconds to go. You have to believe Glenwood fans were glad the game was tied but knew they had given Lincoln too much time.
Unfortunately, the Railers needed a little bit more. With Cook bringing the ball upcourt, he was the option Glenwood wanted to take away. The Titan defense held Cook, who scored a game-high 16 points, scoreless in the fourth quarter and overtime. When Cook handed the ball off near the top of the key to Block, the sophomore up-faked once to get a clear view of the basket. But, when he let go of the shot, the clock had already expired. It was too bad, too, as Block's shot sailed through the net. Just a little too late.
The Railers would now move into their seventh overtime game of the season, going 4-2 in the first six. It was Fuchs who put Glenwood up by two with a little jumper outside the lane, but a driving Block got a layup to fall to knot the game at 40. A basket from Cole Harper put Glenwood back on top 42-40. With 2:05 to go, Podbelsek stepped to the line and hit two free throws. Those two points would turn out to be the last in Podbelsek's Railer career.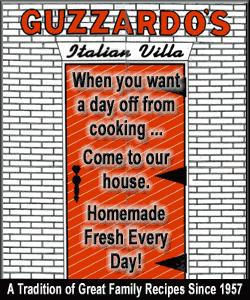 Things slowed down as both teams were jockeying for the shot that would move them on in the tournament. After a Lincoln timeout, a pass was thrown that Olden tried to save inbounds. As he did, Glenwood's Daniel Helm was called for a foul, his fifth of the game. With 33 seconds remaining, Olden missed the front end of the one-and-bonus and now Glenwood controlled their fate at the end of overtime.
As mentioned before, no one in Railer Nation, from coach to student to broadcaster, could have asked Podbelsek to do more than he did on that final rebound. Going up against the bigger and stronger Titans, the senior snatched the ball away, only to be jettisoned out of bounds with a body block. The foul that sent Olden to the line just moments before was nowhere near the force exerted on Podbelsek on the play.
"It takes guts to put on those stripes," Alexander said. "But that guy is going to have to live with that call. I just don't understand how you don't make that call."
Trust me, Coach, Railer Nation didn't understand either.
As a personal note, for any Glenwood fans or just anyone interested in the game, you will never be able to convince me of your sincerity if you would say, "Well, it was just a good, tough play." If it would have happened to the team you pull for, you would have expected the call to be made.
All that being said, Allen delivered a short jumper and the game was over. And so was the Railer season.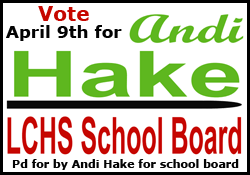 "I think I'd rather get beat by 20 than lose a game like that," Alexander said.
Anyone else feel like they got punched in the gut? As we watched the Railers file out of the gym, there were plenty of red eyes, red from tears that show Railer Nation cares so much because the kids and coaches who make the sacrifice to bring up Railer basketball care so much. There is no guarantee the Railers would have emerged victorious against Centennial Thursday night, but that opportunity to find out was taken from them and it will take a while for this wound to heal.
The Railers were led by Cook's 16, and he was joined in double figures by Bowlby's 10. Podbelsek scored seven, while Block added four, Horchem three and Olden two free throws.
As Alexander was wrapping up his comments, the always gracious coach made sure to thank "the fans, our student section -- they were great tonight -- the community and everyone for all the support they've given these kids this season."
It is about as hard as I've seen him take a loss. After his interview, he went down a couple of rows and sat next to his wife, Denise. I can only imagine what, if anything, was said between the two. Maybe nothing was said and that's OK. The look on his face said it all.
So, that's it. Another season in the books. The Railers finished 28-5, conference co-champions and regional champions. But it would have been nice to make plans to be in Peoria next weekend, and it was not to be.
I want to thank everyone at LDN for again allowing me to ramble, babble, vent, you name it, regarding the Railers this season. It is truly a privilege to follow this team, and I hope I will be given the opportunity to do so again next season.
Look in the next couple of weeks for a final wrap-up of the season, including stats and some other thoughts. I'm not sure this one will have worn off just yet.
See you next season!!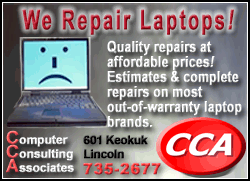 ___
LINCOLN (42)
Cook 5 2-4 16, Bowlby 4 0-0 10, Podbelsek 2 2-2 7, Block 2 0-0 4, Horchem 1 0-0 3, Olden 0 2-3 2. Team 14 6-9 42. 3-point field goals 8 (Cook 4, Bowlby 2, Podbelsek, Horchem).
GLENWOOD (44)
Allen 13, McAdams 13, Fuchs 9, Helm 4, Harper 3, Brown 2. Team 18 1-3 44. 3-point field goals 7 (Allen 3, McAdams 3, Harper).
Scoring by quarters:
LCHS 9-14-8-7-4 42
GHS 7-12-7-12-6 44
[By JEFF BENJAMIN]