Groundwater Awareness Week, March 10-16

Send a link to a friend
[March 09, 2013] CHAMPAIGN -- In the spring, just before peak water use season begins, is a good time to check that your water well is working properly and that your water is safe to drink, according to Walt Kelly, interim head of the Center for Groundwater Science at the Illinois State Water Survey, University of Illinois.
March 10-16 has been designated as Groundwater Awareness Week to remind well owners to check their water well annually. It's important for problem-free service and quality water. The National Ground Water Association has sponsored this observance for nearly 20 years.

In Illinois, elevated concentrations of iron and manganese are typical, causing color changes in clothing, bathtubs and sinks. Illinois groundwater is also usually "hard," which can prevent soap from lathering and cause mineral buildup in pipes and water heaters. Recent increases in chloride are being seen in urban and suburban areas, most likely due to road salt runoff from roads and highways, Kelly said.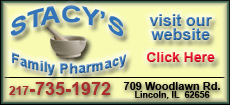 The drought of 2012 made headaches for many well owners who discovered that their shallow wells were not sufficient, especially in the summer, during irrigation season in agricultural areas. For these reasons, an annual checkup of the water well's condition can save money later.
The National Ground Water Association provides these suggestions for preventive maintenance.
Keep hazardous chemicals, such as paint, fertilizer, pesticides and motor oil, far away from your well, and maintain a "clean" zone of at least 50 feet between your well and any kennels and livestock operations.

Maintain proper separation between your well and buildings, waste systems, and chemical storage areas.

Periodically check the well cover or well cap on top of the casing to ensure it is in good repair and securely attached. Its seal should keep out insects and rodents.

Have your water checked annually for coliform bacteria and nitrates and for anything else of local concern. Other typical tests are for iron, manganese, water hardness, sulfides and other water constituents that cause problems with plumbing, staining, water appearance and odor.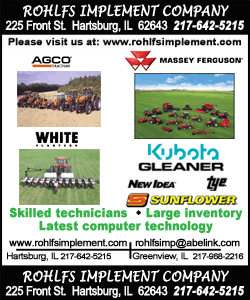 For well water testing, contact the ISWS Public Service Laboratory at 217-333-9321 to obtain a well water testing kit. A complete mineral analysis will be provided at a cost of $35. For bacteriological analyses, contact your local public health department.
Water well owners interested in learning how to maintain their own wells can take the Private Well Class, a free, step-by-step online education program to help well owners understand groundwater basics, best practices for well care and how to find assistance. It will also teach well owners how to sample their well, how to interpret sample results and what they can do to protect their well and source water from contamination. For more information, visit the Private Well Class website, http://www.privatewellclass.org/, or email info@privatewellclass.org.
[Text from file received from the Illinois State Water Survey]