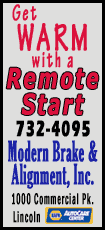 The brewing rebellion is aimed at HP directors John Hammergren and G. Kennedy Thompson, two of the 11 directors seeking to be re-elected at the company's March 20 annual meeting.
Two influential advisory firms, Institutional Shareholder Services and Glass Lewis & Co., are helping to mount the opposition. In separate reports issued earlier this week, both firms recommended that HP shareholders vote against Hammergren and Thompson. The CtW Investment Group also has been urging pension funds that own HP stock to oust those two directors.
In a statement released Friday, New York City Comptroller John Liu said he has concluded Hammergren and Thompson bear responsibility for approving several soured acquisitions that saddled the world's largest personal computer maker with more than $17 billion in losses during the past year.
Liu also criticized them for participating in a "hasty" decision to hire former software executive Leo Apotheker in 2010. The board fired Apotheker less than a year later and replaced him with Hewlett-Packard Co.'s current CEO, Meg Whitman, who is also trying to win re-election to the board.
The New York City pension funds opposing the two HP directors collectively own 5.5 million shares of the company's stock. That's a stake of less than 0.3 percent, but their rebuke of Hammergren and Thompson could lead other frustrated HP shareholders to turn against them.
HP's board said Friday that it "fully supports" the re-election of all its directors.
Revenue at HP, which is based in Palo Alto, Calif., has been sinking amid a slump in PC sales driven by a growing preference for smartphones and tablet computers. To compound that problem the company has absorbed staggering write-offs to account for the diminished value three major acquisitions -- technology consulting service EDS, device maker Palm and business software maker Autonomy. The biggest headache has been Autonomy, which HP alleges had been embroiled in financial chicanery that drove up its acquisition price.