(Copy of questionnaire responses)

How Many Employees: 2

Website: http://renovatecd.com

How long have you been a Chamber member?
Joined in 2012

I joined the Chamber because…
We want to make connections with other professionals in the area and help them
grow their businesses.

Why did you decide to invest in Logan County?
We live in Lincoln and Mount Pulaski and want our families to grow up here, too.

What products and services do you offer to Logan County?
Renovate offers communication consulting and training in a number of areas:
Training for teams and businesses on interpersonal communication (personal selling, effective meetings, conflict management)
Sales presentation and keynote messaging and slide design


Guides and tools to help people communicate more effectively.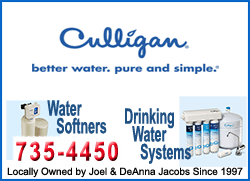 What does the future of your business look like?
Our world – even in Logan County – is increasingly connected and requires people to communicate more than ever before. Social media tools like twitter and
Facebook as well as Skype and Good Hangouts present great new opportunities for businesses to connect with customers and prospects – but not without their own challenges. And strong relational, written, and communication skills that get used when we meet people face to face are still important. We hope to help people grow in all of these areas.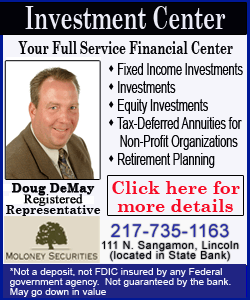 Five "Did you know" Facts about Renovate Communication Design, LLC

1. Renovate Communication Design believes in the power of story. So when
Marty Ahrends at the Abraham Lincoln Healthcare Foundation was looking for
a way to complete the ALHF Donor Wall, we were happy to design a visually
impactful storyline of slides to tell their story. Read the full story here: http://renovatecd.com/case-study-kiosk-slides-for-nonprofit-hospital-foundation/

2. There is no time like the present to improve your presentations. Renovate
knows 16 ways you can get better and we refuse to keep them a secret. Whether you are a student of a professional you can use our free 16 Secrets guide to move beyond ordinary in your presentations. http://renovatecd.com/three-keys-recapped-in-the-lincoln-daily-news/

3. Lunch & Learns, workshops, training, seminars, and personalized coaching can
make your presentations, talks, keynotes and meetings better. Renovate offers
many ways to improve your organization's communication design. We were happy to share our 3 Keys with the Chamber in February. http://renovatecd.com/three-keys-recapped-in-the-lincoln-daily-news/

4. Better communication doesn't have to be hard. Renovate Communication
Design has shared principles to dynamic presentations in 9: A Simple Guide to
Better Presentations. http://renovatecd.com/announcing-9-a-simple-guide-to-better-presentations/

5. Will be revealed Friday!

Check the Chamber's post all week to learn more about Renovate Communication Design – Especially Friday when EVERYONE will receive a gift
Contact Persons: Michael Gowin & Deanne Mott, 309-323-0333
[Text copied from file received from the Lincoln/Logan County Chamber of Commerce]