But after the Senate Banking Committee hearing is over, White is ultimately expected to win confirmation from the full Senate and become the first former prosecutor to lead the top federal regulator overseeing Wall Street.
White would replace Elisse Walter, who has been interim SEC chairman since Mary Schapiro resigned in December.
The Senate panel will also question Richard Cordray, who was re-nominated by Obama to head the Consumer Financial Protection Bureau.
White, 65, would step into the job at a critical moment for the SEC.
Critics have complained that the agency has failed to act aggressively to charge top executives at the biggest U.S. banks who may have contributed to the 2008 financial crisis. The appointment of a former prosecutor could signal that Obama wants the government to get tougher with Wall Street.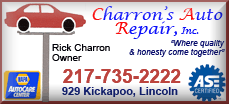 White's responsibilities will also include enforcing complex regulations written in response to the worst crisis since the Depression of the 1930s. The SEC chairman and commissioners must vote to approve enforcement actions against specific companies or individuals as well as new rules that apply generally.
White would bring impressive legal credentials to the job. She was the first woman to serve as U.S. attorney in Manhattan, where she built an extensive record of prosecuting white-collar crime from 1993 through 2002. She also won high-profile convictions in the 1993 World Trade Center bombing and the 1998 terrorist attacks on two U.S. embassies in Africa, and put crime boss John Gotti away.
Since then, White has led the litigation department at Debevoise & Plimpton, a prominent New York-based law firm. Her list of clients includes JPMorgan Chase, General Electric, Microsoft and Toyota. That could raise questions about her possible conflict of interest, although previous SEC chairmen have faced similar questions.