Economists forecast that retail sales rose 0.2 percent in February from January, according to a survey by FactSet. That would be only slightly better than January's 0.1 percent increase.
The Commerce Department will release the report at 8:30 a.m. EDT Wednesday.
The retail sales report is the government's first look at consumer spending, which drives about 70 percent of economic activity. A private survey of major retailers released last week suggests that consumers boosted spending last month but at a slower pace than January.
Some of the anticipated increase likely went to cover higher gas prices. The national average price for a gallon of gas went from $3.42 on Jan. 31 to $3.78 on Feb. 28.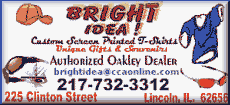 Still, any gain would indicate that Americans kept spending in February despite an increase in Social Security taxes that has lowered take-home pay this year for anyone collecting a paycheck. Someone earning $50,000 has about $1,000 less to spend in 2013. A household with two high-paid workers has up to $4,500 less.
Consumers may be able to absorb higher taxes if employers continue hiring and increasing wages.
The economy added 236,000 jobs in February, driving the unemployment rate down to 7.7 percent, its lowest level in more than four years. The gains signal that companies are confident enough in the economy to intensify hiring even in the face of tax increases and government spending cuts.