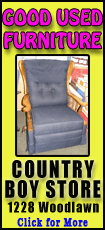 The Treasury Department says in its February report to Congress that it sold $489.9 million worth of GM common stock last month.
The report dated Monday says the government has recovered about $29.8 billion of its $49.5 billion bailout of the Detroit automaker. That means taxpayers are still $19.7 billion in the hole.
The Treasury says the price per share will be revealed later.
GM stock sold in a range of $26.19 to $29.36 in February. At the midpoint of the range, $27.78, the government would have sold roughly 17.6 million shares.
That means it still owns about 277 million shares. Those would have to sell for around $71 each for the government to break even, more than double the current trading price. GM shares closed Monday up 31 cents, or 1.1 percent, at $28.31.
In January, Treasury announced a plan to sell the shares by early 2014 and said that it hired JPMorgan Securities and Citigroup Global Markets to conduct the sale. The banks will get one cent for every share they sell, for a fee of up to $3 million.