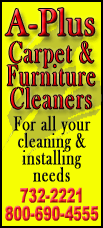 Timothy Probert, a Halliburton president who served as the company's chief safety officer at the time of the spill, didn't specify the nature of those irregularities during his testimony at a trial designed to assign fault to the companies involved in the deadly disaster.
However, an attorney for rig owner Transocean Ltd. asked Probert if he was angry when he learned in 2012 that "evidence had been destroyed."
"Yes," Probert said. "Obviously, it doesn't make you feel happy."
A plaintiffs' attorney who questioned Probert earlier Monday claimed Halliburton employees conducted "off-the-record" cement tests and didn't write down some test results because they feared how they could affect litigation spawned by the nation's worst offshore oil spill.
In a December 2011 court filing, BP accused Halliburton of intentionally destroying evidence from its cement testing. BP said Halliburton employee Rickey Morgan analyzed a cement slurry with the same composition as the foam slurry that was pumped at the Macondo well and verbally reported the results to a supervisor in 2010.
"He testified that the slurry 'looked thin,' which he explained implied lower-than-expected viscosity, a property that reflects how stable the slurry is when mixed and pumped into the well," BP attorneys wrote. "Significantly and remarkably, Mr. Morgan admitted under oath that he 'threw out' the slurry samples he tested because he was 'worried about' those materials 'being misinterpreted in the litigation.'"
Probert, who testified as the trial entered its third week, also testified under oath before Congress about the company's role in the drilling project shortly after the April 20, 2010, blowout of BP's Macondo well. Probert said Halliburton provided Congress with some "clarifications" about his testimony after the fact, but he said he didn't do that personally and didn't know what was clarified.