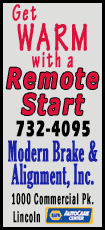 Of the responses received by the Lincoln/Logan County Chamber, 90 percent are opposed to the increase while 10 percent are in favor of it.

Andi Hake, executive director of the Lincoln/Logan County Chamber, said that beyond support or opposition, she wanted to know what unintended consequences may result if the proposal is passed.

"Our local businesses told us they would be forced to increase their product cost, which would be passed on to consumers. Nonprofits told us they would have to potentially cut some vital services to their clients with more dollars being allocated to payroll, while others told us they would be forced to just close their doors, or shift their hiring focus to more skilled employees, leaving the lesser skilled workers out of the labor market. All of these are unintended consequences that will have a significant impact on the marketplace," Hake said.

Other chambers of commerce throughout the region, including Peoria, Pekin, McLean County, Springfield, Canton and Champaign County, also conducted surveys with their membership.

Combined, more than 1,150 people responded, and the results were overwhelmingly against the proposal, with 86 percent of respondents in opposition to it. With regard to consequences, 25 percent said a minimum wage hike would force them to increase prices; 21 percent said they would have to reduce staff in order to compensate for the wage increase; and 21 percent said wage creep would affect their business negatively.
The current minimum wage increase proposal is Senate Bill 68. It is the same bill introduced last session by Sen. Kimberly Lightford. This bill would increase the minimum wage 50 cents per year until it reaches $10.50, which is estimated to be comparable to the minimum wage when it was first passed in the 1960s. The wage would increase annually based on the Consumer Price Index. This bill would also remove many of the current exemptions for agricultural workers, wait staff and others.
[Text from file received from the Lincoln/Logan County Chamber of Commerce]