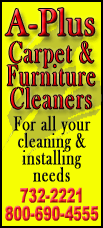 The department revoked the license for the business entity and Van Dyke's producer license after investigations revealed replacement violations, incorrect information on suitability forms and the use of an advertising website that was not approved by insurers. An investigation by the secretary of state's office found that annuity sales to consumers cost them more than $235,000 in surrender fees; and the attorney general's office has announced action against Van Dyke for misleading advertising.

The department sent notification on March 8 that the insurance producer licenses had been revoked. Van Dyke had been licensed to sell life, health and variable lines of insurance since 2005. The licenses were revoked based on based on an investigation that revealed dishonest practices, demonstrations of incompetence, untrustworthiness and financial irresponsibility in the transactions of business in the state. The revocation order, which includes a $25,000 civil penalty, takes effect 30 days after the notification was sent.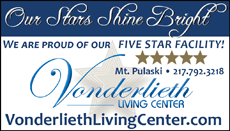 Van Dyke has 30 days to request a hearing regarding the department's action.
___
The mission of the Department of Insurance is to protect consumers by providing assistance and information, by efficiently regulating the insurance industry's market behavior and financial solvency, and by fostering a competitive insurance marketplace. The department assists consumers with all insurance complaints, including health, auto, life and homeowner. Consumers in need of information or assistance should visit the department's website at insurance.illinois.gov or call the toll-free hotline at 866-445-5364.
[Text from Illinois Department of Insurance file received from the Illinois Office of Communication and Information]