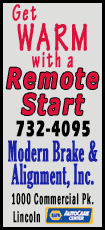 "Spring Breakers," positioned as both a celebration and an indictment of the annual bacchanal, follows four bikini-clad college students through a series of improbable adventures. After financing their excursion to the Florida coast with a robbery, the young women descend farther into the criminal underworld than intended.
The movie has been highly anticipated thanks to a widely viewed online trailer showing former Disney starlets transformed into heavily armed, lightly clad mean girls bent on having a good time at all costs.
As the venue for a domestic premiere, the promoters chose South by Southwest, held in the college town of Austin.
Asked whether the whole affair should be read as satire, Korine said, "I more want you to have a physical experience."
And the movie?
"It does have its cake and eat it too," said James Franco, the wide-ranging actor best known as a villain in the Spider-Man series and starring as a cornrow-headed thug in "Spring Breakers."