The 23-year-old actor has gone from boy wizard to Broadway hoofer to Beat poet Allen Ginsberg, whom he plays in new film "Kill Your Darlings." He has several wildly different films lined up, and is soon to take to the London stage as star of Martin McDonagh's barbed comedy "The Cripple of Inishmaan."
The play gives audiences the chance to see Radcliffe in yet another new light, as Billy, a disabled orphan in 1930s Ireland who harbors an unlikely dream of Hollywood stardom.
"Cripple," which opens in June for a 12-week run, is part of a West End season of plays overseen by director Michael Grandage, who has assembled an A-list company of actors that includes Radcliffe, Ben Whishaw, Judi Dench and Jude Law.
First staged in 1996, the play is a typically potent mix of comedy and cruelty from the writer-director of the violent, witty movies "In Bruges" and "Seven Psychopaths."
"He walks that line between tragedy and comedy so brilliantly," Radcliffe said of McDonagh.
"I think one of the hilarious things about this play is, by our standards today, how politically incorrect it is," said the actor, looking lean if a tad tired -- he's been at the gym, working out ahead of rehearsals for the play -- in the troupe's office atop a West End playhouse. "So much of the comedy is just people being relentlessly cruel to Billy.
"I'm trying to write something at the moment, and it's just so dark, and I think it's funny, but I'm not sure if anybody else ever would. I aspire to be a poor man's Martin McDonagh."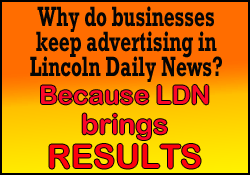 It shouldn't come as a surprise that the one-time boy wizard is a fan of the edgier end of comedy -- and that he's working on a screenplay. His entire post-Potter career feels designed to wrong-foot anyone seeking to pigeonhole him.
The play is Radcliffe's first time on the West End stage since his 2007 run in "Equus," Peter Shaffer's play about a troubled stable boy who blinds horses. It featured the then-teenage actor in a nude scene, which triggered a deluge of "Harry Potter's Wand" headlines. But critics praised the young actor's brave and committed performance.
Radcliffe said "Equus" was "a signal of intent as to what I wanted to do."
"I didn't just want to take an easy way out of this. I wanted to really try and take risks and make a career for myself."
Since then, he's mixed movies and theater work, including a 2011 Broadway run as a scheming businessman in "How To Succeed In Business Without Really Trying."
He's shot three films due to come out in the next year. "Kill Your Darlings," which premiered at the Sundance Film Festival in January, stars Radcliffe as Ginsberg -- Beat poetry, gay sex scenes and all. Radcliffe says he's never been prouder of a piece of work.
He's also filmed "The F Word," which he calls a "very funny, very sweet but also very smart" romantic comedy from Canadian director Michael Dowse.