A kick-back may hold the answers this struggling northwestern Ohio industrial city is searching for after six teenagers died when a stolen SUV crashed into a pond near dawn. Two other teens escaped the submerged vehicle after it flipped over the guardrail on what locals call "Dead Man's Curve."
One of the survivors said the 19-year-old driver was speeding before she hit a guard rail and the SUV flipped into a pond.
Brian Henry, 18, told reporters he tried to persuade the woman to slow down before the five-passenger Honda Passport, crammed with eight teenagers, sped down a 35-mph road and into the water early Sunday.
"The car had jerked out of control," Henry told TV station WYTV in Youngstown. "I don't know if she did it on purpose, or how fast she was going (if) that's why it jerked like that."
The driver and five boys died.
Henry said he was thrown into the back of the vehicle and blacked out until the chilly water made him alert. He used his elbow to break a window and wriggled out of the submerged vehicle along with 15-year-old Asher Lewis. The pair, who suffered only minor injuries, ran to a home to call 911.
Jacquelyn Kimble said she was scared by the early morning banging on her door but agreed to help after recognizing one of the boys.
"They were so scared. They were shaking and so cold," Kimble told the Warren Tribune Chronicle. "They kept saying she was driving crazy, that girl was driving crazy."
Authorities have cautioned against speculation about what happened and say they're trying to gather facts as family and friends in this struggling northwestern Ohio industrial city try to fit the pieces of the tragedy together. All eight passengers came from the close-knit black community in this small, mostly working-class city of 41,000, so the deaths punched a hole in a part of Warren where everyone seems related by blood or marriage, and the rebellious rituals of youth have played out across generations.
The car was reported stolen on Monday, more than a day after the crash. It wasn't clear if the passengers knew the car was stolen.
Henry said the teens had been headed home. He said he caught a ride with the group after the other boys were already in the vehicle, so he's not sure what they had been doing earlier.
Lisa Williamson said her son, Brandon Murray, and his best friend, Ramone White, both 14, each told their parents they were sleeping at the other's house but then ended up at a kick-back and were probably trying to catch a ride home in the stolen SUV.
"They were just kids out having fun, not kids into gangs, no drugs involved," Williamson said. "They're just kids doing what we all did at one time."
Brandon and Ramone were close friends with another 14-year-old in the car, Andrique Bennett, known as "Butter." He told his father, Andre Bennett Sr., that he was staying overnight at a friend's house.
"It's something they did all the time -- go to the mall, go to the movies, then stay over with their friends," the elder Bennett said Monday at his home, as family and friends came through the front door, bringing hugs, tears and love.
Everyone described Andrique, Brandon and Ramone as typical teens. They weren't into crime or drugs. They were lovers of music, video games and sports.
Their mysterious whereabouts on the deadly night were typical, too, Brandon's mother said.
Sitting in her own living room, Williamson reminisced about her own Saturday nights growing up in Warren: "How many times did we pile into a car, having to get home before Sunday school?"
But she still can't understand: "What made them get in that car?"
Authorities were awaiting the results of drug and alcohol tests on the dead teens. Investigators say excessive speed was a key factor in the crash, and that the passengers weren't wearing seat belts.
Five of the dead were trapped inside the SUV when it flipped into about five feet of water. A sixth was thrown from the vehicle and found underneath it, authorities said.
In addition to Andrique, Brandon and Ramone, state police identified the dead as the driver, Alexis Cayson; Kirklan Behner, 15; and Daylan Ray, 15. Three drowned, and autopsies on the others were incomplete, the coroner said.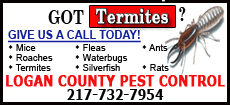 At a prayer service, Mayor Doug Franklin said lessons can be learned from the crash. He spoke about teaching young people to make good choices.
He said he wants others to know one thing about the young people who died:
"They're not unlike any other families and young people throughout our country," he said. "Some bad decisions were made that led to this tragic event."
[Associated Press; By JESSE WASHINGTON]
Copyright 2013 The Associated Press. All rights reserved. This material may not be published, broadcast, rewritten or redistributed.