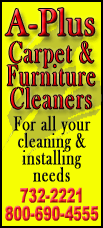 Michael "Chadd" Boysen, 26, is considered extremely dangerous and has tried to obtain guns, police said Monday.
"I can't stress how dangerous this guy is," King County Sheriff John Urquhart said at a news conference. The sheriff said Boysen had made threats against family members and law enforcement officials, but he did not elaborate.
"We have to catch him as soon as we can," Urquhart said.
Authorities would not say who told them about the threats. Sheriff's Sgt. Cindi West said civilians brought the information to detectives' attention only after the 82-year-old man and 80-year-old woman were killed.
The bodies were discovered by Boysen's mother Saturday evening. She had been called by a family member who became concerned that the Taylors didn't answer their door.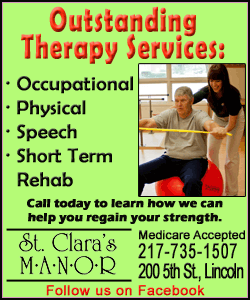 Family members are under police protection, KING-TV reported.
Boysen was released from prison Friday after serving several years for robbery. His grandparents picked him up from a prison at Monroe, north of Seattle, and hosted a family "welcome home party" for him that night, Urquhart said.
The grandparents were killed later Friday or early Saturday at their Renton home. Authorities believe Boysen also stole their car.
The sheriff said the grandparents were not shot, but he declined to provide other details about their killings, pending autopsies.
The King County medical examiner's office has not yet formally identified the victims or said how they died.
Friends and family identified the couple to TV stations as Robert R. and Norma J. Taylor. They were members of the local Church of Jesus Christ of Latter-day Saints, neighbor Ronna Smith told KOMO-TV.
Detectives believe Boysen is trying to find weapons, and Urquhart said authorities do not believe he had a gun when he left the crime scene. Boysen had been searching the Internet for "gun shows" across the Northwest and Nevada, the sheriff's office said.
Boysen had been in prison since 2006 on three robbery convictions in King County, said Judy Feliciano of the state Corrections Department.
Boysen's grandparents had fixed up a room in their home for him to sleep in his first night out of prison, West said. Boysen was planning to stay elsewhere after that.
"We are at a loss as to why he killed them," Urquhart said. "We don't know what the motive is."
Boysen is white, 5-foot-10, about 170 pounds and has hazel eyes and brown hair in a photo released by police. He may be driving his grandparents' red, 2001 Chrysler 300, with Washington license plate 046XXU.
A warrant has been issued for Boysen's arrest. If he's stopped anywhere in the country, law enforcement officers will know he's a wanted man, state Corrections Department spokesman Chad Lewis said.
[Associated Press; By DOUG ESSER]
Copyright 2013 The Associated Press. All rights reserved. This material may not be published, broadcast, rewritten or redistributed.